10 Ways To Improve The Quality Of Life For Your Senior Loved One
Posted by Brian Shevel on 16 June 2017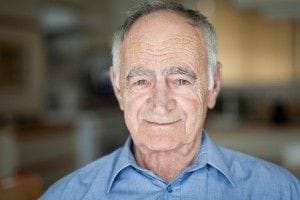 At a certain age, the elderly can begin to lose their vigor and sense of self. The time they spend with their senior caregiver is often their main source of social interaction, especially since they spend the most time with their caregivers. While some seniors can fall into a depressive state in their old age, the quality of life for seniors can be elevated with a few key activities. These tips for caregivers can ensure seniors retain their sense of self and enjoy their quality of life.
Monitor Their Depression Carefully
In-home caregivers should make it a point to monitor their senior charge for signs of depression - this step is even more vital when your elderly patient has already been diagnosed with depression. Millions of seniors are affected by depression, and can be triggered by common events like being unable to stay in their home, the loss of a spouse, or even by certain medications. If you detect any signs that can contribute to depression, be sure to take your elderly charge to the doctor and let them know.
Make Seniors Feel Useful and Needed
People of all ages want to feel needed and wanted, which can sometimes be a rare emotion for seniors. Many feel like a burden to their family and children, and would rather isolate themselves than intrude on the everyday lives of their relatives. Be sure to make a conscious effort to involve seniors in daily activities that make them feel needed. Small things like asking them for help with the laundry, to help you grocery shop, or prepare meals will give them a renewed sense of purpose.
Introduce Them to New Trends
Keep your senior patient on their toes, and make it a practice to show and introduce them to new trends on a regular basis. They may not ever actually use them, but it'll be a good opportunity to spend quality time with them and teach them about something they may never have seen before. Teaching them about the internet and social media could pique their interested, and will keep them up to date with new technologies. More importantly, you can teach them about technologies that could help them during an emergency, like intercoms, alarm systems, heart monitors, and even phones. These common tools may seem simple to us, but for someone who grew up with little interaction with technology, it can seem completely foreign.
Plan Excursions
The quality of life for your senior loved one can be greatly compromised when they don't go on as many outings as they should. Being cooped up in their home can be detrimental to their physical and emotional health. Planning daily or weekly outings for your senior loved one will help them stay active, and give them something to look forward to. Scheduling excursions like trips to the park, the local senior centre, or to activities like bingo will give them a reason to leave the house and meet new people. Having friends outside family members and their caregiver will give them a renewed sense of self by allowing them to have their own social life. Planning outings for your senior loved one and getting them out of the house regularly will have a lasting effect, benefitting their health and thus improving their quality of life.
Healthy and Balanced Diet
A healthy and balanced diet is important for all people, but it's even more important when it comes to the elderly. Eating unhealthy and innutritious foods can make you feel drab and bloated and it can have the same effect on older individuals, but be even worse for them. Make sure that your elderly loved one has a healthy diet plan, especially if they have dietary restrictions or health problems. Staying hydrated and having a balanced diet is an important part of having energy throughout the day, and staying happy and healthy for as long as possible. When creating a balanced diet for older people aged 65+, take into account their conditions and dietary restrictions, if any, as well as their medication. If there's any vitamin or mineral they need more of, try to give it to them through incorporating certain foods into their diet rather than automatically resorting to a supplement.
Physical Activity
Keep your senior loved one moving! Physical exercise is beneficial for people of all ages, and has been proven time and time again to help them feel better and live longer. Your elderly loved one will be able to stay in shape, as well as prevent certain health issues like arthritis and heart disease. Mild exercises like yoga and tai chi are great for muscle memory, and stretching them out. Activities like walking and dancing can help build up your strength, lower blood pressure, and reduce the risk of falling, which could be the catalyst to a completely new set of health problems. If your senior loved one's mobility is reduced, look for things that are easy on the joints - like water aerobics classes, senior yoga classes, or hire a physical therapist that can help develop a routine specifically for your senior loved one.
Mental Activities
Mental activity is just as important as physical. Allow your senior loved one to hold on to their cognitive function, and help stimulate their brain. Dementia and memory loss are real concerns for many seniors, so taking precautions to preserve their brain power is exceedingly important. Cognitive exercises for seniors can include activities like learning a new musical instrument, keeping a journal, or reading a book. Things that you can do together include playing board games, crosswords, or even sudoku. If you're worried that your senior loved one's cognitive function has already deteriorated and that they won't be able to keep up with a novel, there are books specially designed for elderly people with dementia that look and sound, for the most part, like a regular book.
Keep Them Connected with Family and Friends
People tend to forget about grandparents and older aunts and uncles as their own lives get busier, and their relatives age. However, it's important to keep in touch - for your well-being and theirs. Seniors who maintain friendships and relationships with close family members are more likely to live longer, and are less likely to develop dementia. It can be easy for them to isolate themselves, so it's even more important that you work with them to make sure this doesn't happen. After retirement, many seniors are unsure of what to do with all their free time, and tend to detach and keep to themselves in their homes. You can help your senior loved one fight against this by getting them out the house and encouraging them to take up new hobbies, volunteer at local centres, and spend some time at local senior centres. Convince them to attend all family functions, and make an effort to stay in touch with friends. If mobility is the reason for their isolation, you can always arrange for friends and family to visit them at home, or even hire a caregiver to hang out with your loved one them during the day.
Motivate Them to Live a Healthier Life
You can give your senior loved one all the tips you want, but they won't change their lifestyle unless they want to. Many seniors lose their sense of purpose after their children leave home, they lose a spouse, or retire. It's important that you speak to your senior loved one to let them know that they are still needed - hearing that you still need them might give them that extra push they need to improve their lifestyle habits, and improve their quality of life. If you manage to get them to live a healthier lifestyle for a while with your help, chances are they'll see how much better they feel, and carry on those healthy habits on their own.
Establish a Routine
If your senior loved one doesn't establish a routine for themselves, make one for them. Include a list of chores and things that need to be done around the house - but make sure there is nothing too strenuous on there. A daily routine will contribute to their sense of purpose, and let them feel like they're contributing to the functioning of the household.
Your senior loved one deserves the most attentive caregivers the GTA has to offer - and you'll find them at Home Care Assistance - Toronto/York Region. Our team of highly trained in-home caregivers will provide everything your elderly loved one needs, from grooming, cooking, help getting to doctor's appointments, to making sure they take their medications on time. Allow one of our in-home caregivers to help you make the quality of your senior's life the most enjoyable. Contact us today for more information about the full range of services we offer.

Author:
Brian Shevel
About: I am originally from South Africa from a small city called Bloemfontein. After I completed my education, I went to work with my late-father who had a wholesale business selling clothes and shoes to retail stores around the country. I was in the business till I left for Canada in 1993. In Canada, I have run several businesses in a variety of industries. Although I experienced success, I missed helping people. I learned from my parents that helping seniors was important to their well-being and of great value to the community. Volunteer work remains a priority in my life. I am a past president of Bnai Brith and serve on many other committees.
Connect via:
LinkedIn