4 Ways To Maintain Seniors' Brain Health
Posted by Brian Shevel on 2 November 2017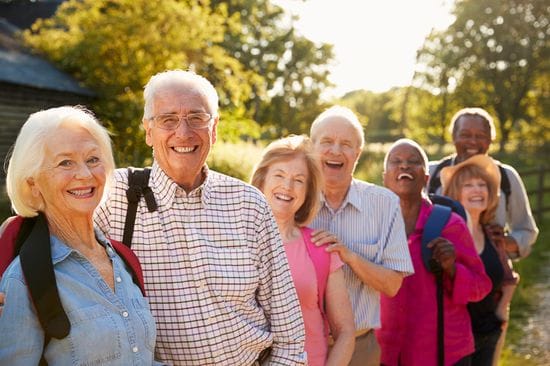 When thinking about senior care in Toronto, many immediately think about the physical needs of the elderly. And while those needs are important, it's imperative to remember that senior brain health is also a huge concern. This means keeping a senior's mind as active as possible to prevent them from losing the abilities they still have. Memory loss in seniors can be a symptom of dementia, or be a signifier of an underlying condition. As such, it's important to focus on brain health to keep their minds in tip-top shape.
Four tips on how to make sure your senior loved one stays brain-healthy, keep on reading.
Eat Well
A healthy diet never hurts, especially when it comes to brain health. Eating lots of vegetables, fish, and fruits rather than red meats and high-fat foods will help elderly people maintain their brain functions. Studies have even found that people who follow a Mediterranean diet, rich in the aforementioned foods, were almost 20% less likely to experience thinking and memory problems.
Maintain Mental Activity
Memory loss and Alzheimer's can result in disorientation, and interfere with everyday activities. Generally, once these effects take place, they can't be reversed. They key is to work to retain brain function before they begin to lose it, and one way to do that is through mental activity. Similar to physical activity, mental activity is exercisejust for the brain. Doing things like playing memory card games, reading, and doing crosswords and sudokus instead of watching TV, for example, can help your senior loved one better retain brain functions.
Stay Social
Never underestimate the power of human connection. The more social your senior loved one stays, they better they'll retain brain functions and combat symptoms of any underlying causes. For example, social interaction tends to improve one's mood and prevent them from being socially isolated, which can help fend off depressionand depression itself can cause dementia.
Sleep Well
Sleep is important for everyone's brain to function well, but especially for seniors who are trying to retain their brain function. Researchers have proven that the concentration of those who have had a full, restful sleep is much better than those who've had a restless night. To help you senior loved one get better sleep at night, encourage them to avoid big meals before bed, get on a bedtime routine so that they get to sleep at the same time every night, and ensure they refrain from caffeinated or alcoholic drinks close to bedtime.
Taking care of your senior loved one's daily needs can be taxing enough without having to worry about their brain healththat's why you should let Home Care Assistance - Toronto/York Region help. Our caregivers can ensure that you senior loved one gets everything they need to stay healthy physically and psychologicallythey are all trained and experienced in this industry, so you can have peace of mind when leaving your loved on in their hands. Contact us today for more information about our home care in Toronto.

Author:
Brian Shevel
About: I am originally from South Africa from a small city called Bloemfontein. After I completed my education, I went to work with my late-father who had a wholesale business selling clothes and shoes to retail stores around the country. I was in the business till I left for Canada in 1993. In Canada, I have run several businesses in a variety of industries. Although I experienced success, I missed helping people. I learned from my parents that helping seniors was important to their well-being and of great value to the community. Volunteer work remains a priority in my life. I am a past president of Bnai Brith and serve on many other committees.
Connect via:
LinkedIn