5 In-Home Orthopedic Care Tips For Your Elderly Loved One
Posted by Brian Shevel on 14 July 2017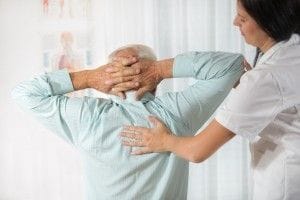 As orthopedic patients age, it becomes increasingly important for them to maintain their orthopedic care regime. Orthopedic health problems have the potential to affect your ability to live the free and active lifestyle that you've become accustomed to. There are simple measures one can take to have optimal orthopedic care at home, such as getting rid of certain health hazards, staying active, and taking supplements. To learn more about in-home orthopedic care, take a look at some of the tips listed below.
Exercise Regularly
Physical activity is an important part of maintaining your joint and bone health. Yoga and Tai Chi are great options, mainly because they get you moving but are also low-impact. In addition to improving movement through your hips, knees, and increasing overall bone strength, these exercises can strengthen your core muscles, reducing the likelihood of falling.
Eliminate Health Hazards
Take a look around your home and try to identify areas that could pose a risk. Things to look out for include rugs that slip on the floor, carpeted stairs, stairs without a sturdy handrail, and inadequate lighting around your home. Also, be sure to watch out for slippery bathmats, cluttered areas, electric cords in the way, and pets that may get in the way every now and then. Falling may not seem like that big of a deal to some, but it can make all the difference to aging orthopedic patients - they're not as resilient as they once were, making it exceedingly important to protect them from potential health hazards.
Take Medication On-Time
Older patients are more likely to have an array of prescription medications they should be taking, whether they're related to their orthopedic health or not. Some of these medications may have side effects including dizziness, so they should always be taken with caution. Make sure to discuss all possible side effects of a new medication, and how it'll interact with your other meds - whenever dizziness is a possibility, take extra care.
Supplements Matter
Another way you can work against skeletal issues are taking supplements like calcium, vitamin D, and joint health combinations. If you decide to begin taking supplements or want to switch up your current ones, always be sure to tell your orthopedic care provider before making any changes.
Food Intake
A healthy diet is always important, but even more so when you're concerned with your orthopedic health. Try your best to get vitamins like calcium and vitamin D into your diet - while you may not meet your desired vitamin intake with your diet alone, you can always take supplements to make up the difference.
Orthopedic home care In Toronto
Orthopedic home care can easily slip through the cracks when you're caregiving for your senior loved one. For the best orthopedic care in Toronto, hire a caregiver from Home Care Assistance - Toronto/York Region. Our trained staff will help your senior loved one stick to their health regime, and ensure they make it to all of their doctor's appointments; they can also help with meal preparation, grooming, and more. Contact us today to learn more about our services.

Author:
Brian Shevel
About: I am originally from South Africa from a small city called Bloemfontein. After I completed my education, I went to work with my late-father who had a wholesale business selling clothes and shoes to retail stores around the country. I was in the business till I left for Canada in 1993. In Canada, I have run several businesses in a variety of industries. Although I experienced success, I missed helping people. I learned from my parents that helping seniors was important to their well-being and of great value to the community. Volunteer work remains a priority in my life. I am a past president of Bnai Brith and serve on many other committees.
Connect via:
LinkedIn