5 Qualities You Always Find In The Best Caregivers
Posted by Brian Shevel on 10 February 2017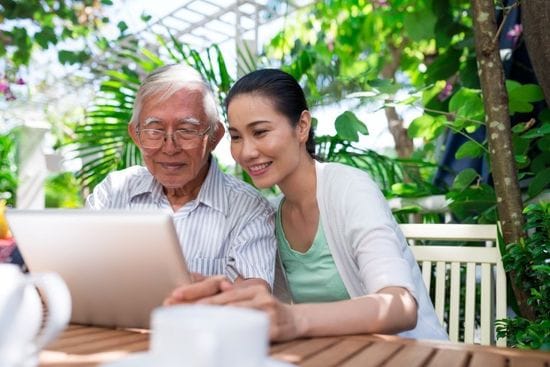 It can be a lot of pressure having the responsibility to care for your loved one. When searching for a caregiver, there are a million things probably running through your mind - we've all heard the horror stories about caregivers who mistreat those in their care, and that's the last thing you want for your senior family member. Whether you're planning to hire and interview a caregiver on your own or have contracted a company to conduct the selection process for you, there are some qualities to look out for to make sure you're hiring a high-quality caregiver.
The Characteristics Quality Caregivers Always Have
Patience
Patience is arguably one of the most important qualities to have as a caregiver. When caring for seniors who aren't always able to move or respond quickly, its imperative to remain patient. Some seniors may need the care of an aide as a result of a physical illness, like Alzheimer's, in which case it becomes even more important to remain patient with not only their physical impediments but their psychological ones as well. Caregivers who remain calm will help the care recipient feel more at ease and create a more welcoming environment for them.
Strength
Strength doesn't mean working all day long without taking a break - it means being able to realize when you need a breather for your own sanity. Being a caregiver can be an extremely taxing job, both emotionally and physically. You'll want to hire a reliable and caring caregiver who's able to take a step back and take a deep breath when they need to. Caregivers who refuse to do this will run themselves into the ground, and although they have their patient's best interests at heart, they may not be able to provide the best care they can.
Flexibility
One of the main reasons you've decided to hire a caregiver is probably to take some of the responsibility off your plate. Caregivers should be able to work with your schedule and the care recipient's. Situation can change in the blink of and eye, and sometimes emergencies come up. Try your best to find someone that'll be able to adapt to your schedule and lifestyle.
Dependability
The care recipient isn't the only one that depends on a caregiver - chances are, you depend on them to keep your schedule running as planned. Your caregiver should be able to be depended upon to adhere to the agreement you have with them, and give you ample notice should they need time off, which will allow you to make alternative arrangements. In addition, your loved who's receiving their care should be able to feel like the caregiver can be depended upon as well. Chances are, the care recipient has lost some of their own independence, which is why they need the aid of a caregiver in the first place. Select someone whom both you and the care recipient feel comfortable depending on.
Positive Attitude
Another integral trait of any good caregiver is their ability to remain positive in the face of adversity. Caregiving is a difficult job in many regards, and maintaining a positive attitude can be a feat in itself. Search for someone who has a generally positive outlook on life and an upbeat attitude - even if the care recipient isn't in the best mood sometimes, having someone around that is can help raise their spirits and create a positive environment for them.
Home Care Assistance - Toronto/York Region
has a team of highly skilled and trained caregivers who are able to help both you and your loved one that's in need. We offer hourly and live-in specialists to give you and your family peace of mind. All of our caregivers employ
the balanced care method
, which involves a healthy diet, physical activity, sharp minds, social ties, and calmness and purpose to help senior live longer, happier, and more balanced lives. If you're interested in learning more, please feel free to call us at (905) 597-5825, or
send us an e-mail
.

Author:
Brian Shevel
About: I am originally from South Africa from a small city called Bloemfontein. After I completed my education, I went to work with my late-father who had a wholesale business selling clothes and shoes to retail stores around the country. I was in the business till I left for Canada in 1993. In Canada, I have run several businesses in a variety of industries. Although I experienced success, I missed helping people. I learned from my parents that helping seniors was important to their well-being and of great value to the community. Volunteer work remains a priority in my life. I am a past president of Bnai Brith and serve on many other committees.
Connect via:
LinkedIn