5 Simple Ways To Make Your Home Accident-Proof For Seniors
Posted by Brian Shevel on 24 March 2017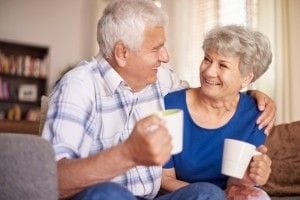 Your home should be a safe haven for your senior, but it can actually be a pretty dangerous place if it's not organized properly. There are small things that can pose significant dangers to them that you may overlook since their threat isn't obvious. To help make your home accident-proof for your senior, we've put together a list of things you should do to make your home safe.
Get Rid of Clutter
Caregivers for elderly people should get rid of clutter around the home since it can pose a tripping danger for seniors. Securing electric cords and other wires to the wall, as well as keeping the floor clear of miscellaneous stray items will help prevent tripping. This is probably something that most take for granted, but some seniors don't have their full eyesight and could easily trip over something in their way.
Rearrange Furniture for Easy Access
Keeping the living areas in your home open-concept will make it easier for your senior to get around. Get rid of unstable furniture and keep sturdy essentialsplace them in non-intrusive areas and keeping low furniture, like coffee tables and magazine racks, out of high-traffic areas will make the space more liveable for your senior. This will also help make conversation easier if they have difficulty hearing.
Eliminate Stairs
If possible, try to eliminate or decrease the number of stairs that your elderly family member needs to use to get around. If this isn't a plausible option for your home, then do your best to make them highly visible and clear of obstruction. Don't keep things like purses or bags on your stairway; clear it of all items and draw as much light to it as you can. Leaving the window shade open can bring natural light to the stairs or using a lamp or overhead light can work too. If you really want to highlight the steps for your senior, you can add brightly colors electric tape to the edge of each step to make sure they never trip.
Move Lights Closer to Furniture
Lamps and lighting in bedrooms and living areas should be moved closer to furniture. This will prevent your senior from having to get up and walk in the dark to the switch. It'll also make it easier for them to reach over and turn it on and off, and it will prevent them from stretching a little too far and toppling over.
If you're looking for home healthcare for your senior, Home Care Assistance - Toronto/York Region can help you. We have a team of expertly-trained caregivers who can care for your senior, whether you're in need of full-time in-home care or just a couple hours a few times a week. Have peace of mind when you leave your elderly family members in the care of one of our in-home specialists. Contact us today for more information on how our services can benefit your family.

Author:
Brian Shevel
About: I am originally from South Africa from a small city called Bloemfontein. After I completed my education, I went to work with my late-father who had a wholesale business selling clothes and shoes to retail stores around the country. I was in the business till I left for Canada in 1993. In Canada, I have run several businesses in a variety of industries. Although I experienced success, I missed helping people. I learned from my parents that helping seniors was important to their well-being and of great value to the community. Volunteer work remains a priority in my life. I am a past president of Bnai Brith and serve on many other committees.
Connect via:
LinkedIn