8 Simple Renovations for a More Accessible Home
Posted on 15 January 2020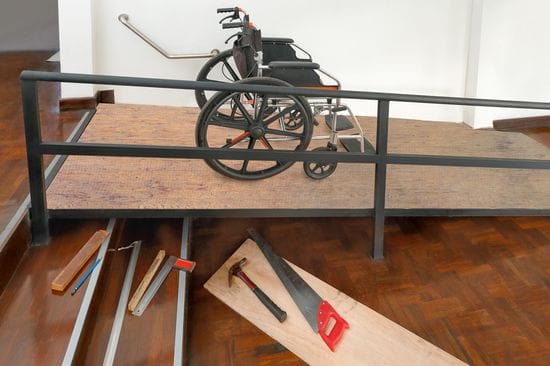 Home is where the heart is, and that especially rings true for an elderly family member that's raised their kids, and watched their grandkids afterwards, in the same Toronto house for generations.
But in order for some residents to continue living in their home as they age, there may come a time when renovations will be needed to make the home safer and more accessible.
When people think of elder care renovations, they assume installing a few grab bars in the busiest areas of the home is sufficient. While grab bars are a good start, there are many other obstacles that can develop for your senior how will these renovations help with their newfound vision problems, for example?
Here's a quick list of simple renovations to consider for your elderly loved one, so they're safe and everything is comfortably accessible in their home:
If your loved one now requires a wheelchair or walker for mobility, consider renovating for wider doorways and hallways to accommodate for accessibility equipment
Opt for slip-resistant flooring (i.e. vinyl) for better traction for your loved one; in-home falls is one of the most common injuries for elderly people
Alternatives to stairs, whether it's the addition of ramps, chair lifts, or even small in-home elevators
Lower the height of kitchen counters, which can help if your loved one is in a wheelchair or scooter, or if their posture is starting to slouch with age
In the shower, consider adding a bath seat; a curbless shower with a wide entry or walk-in bathtubs are recommended substitutes for stand-up showers
One of the best parts about living in a Toronto home is the views. Allow your elderly loved one to take in the neighbourhood from the comfort of home; windows should be lowered for views from wheelchair height, as well as easy functionality to open/close them for fresh outdoor air
Ask your elderly loved one(s) about their routine, and see how you can make it easier and more manageable for them. Even small tweaks can be very beneficial over time. For example, when it comes to garbage disposal, how can you make it efficient and safe for them to take the trash to the curb?
And of coursegrab bars. Grab bars everywhere! (And by that we mean high traffic areas, or areas that require other movements besides walking, like in the shower or on the toilet)
You May Be Eligible for the Home Accessibility Tax Credit
Most of these renovations are simple, but others like widening hallways can be costly. Thankfully, the Government of Canada offers qualifying Canadian seniors a Home Accessibility Tax Credit (HATC) that can be put towards accessibility renovations.
Up to $10,000 can be claimed if you qualify. If you fall under any of the following criteria, your loved one or even you can apply for the HATC:
Canadians 65 years or older, as well as being a taxpayer who holds a valid Disability Tax Credit
If you're supporting a family member that qualifies directly, you can claim the benefit on their behalf
For a full breakdown on the HATC and to see if you qualify, visit the Canada Revenue Agency's site for more information.
---
If you need help auditing for accessibility renovations for your elderly loved ones' home in the Greater Toronto Area, get in touch with the Home Care Assistance Toronto team!