Arthritis Care Services For Seniors in Toronto
Posted by Brian Shevel on 9 August 2018
Arthritis is one of those prominent diseases that's often associated with elderly people, but it can also affect people of all ages earlier on in life. This is a disease that plagues thousands of people throughout North America. Advanced arthritis can truly limit a patient's range of motion and they often need assistance with simple tasks such as housecleaning and completing errands. Caring for a person with arthritis can be extremely challenging without having the much-needed support from an experienced and licensed caregiver in your area. Keep reading to learn more about the effects of arthritis in senior citizens.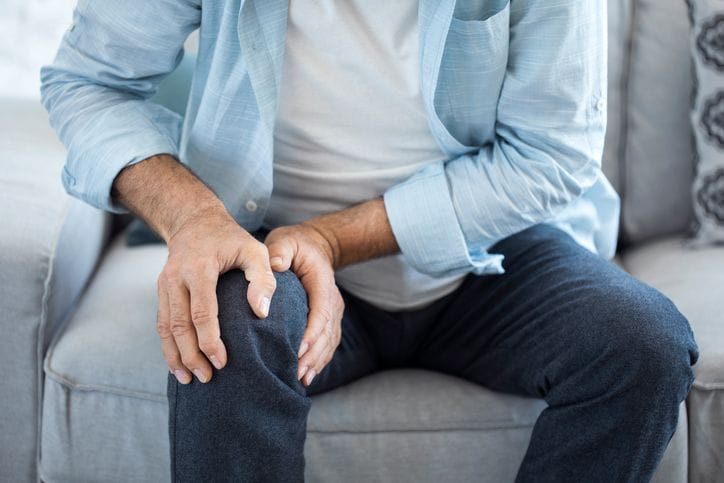 What Is Arthritis?
Arthritis is a disease that results from mild to severe inflammation in the joints caused by a buildup of fluids. It's often accompanied by stiffness, joint pain, and redness of the skin around the affected joints. The older you get, the harder it can be to deal with the complications of this physical ailment. People suffering from rheumatoid arthritis may also experience varying levels of fatigue and diminished will to perform even the simplest daily tasks. Connective tissues and the tissues surrounding the joints are also typically affected by arthritis.
Statistics for Arthritis in the Elderly in Canada
In 2014, approximately 16.5% of Canadians were diagnosed with arthritis by a healthcare professional. That accounts for a staggering 4.8 million Canadians and that rate has continued to increase since then.
As with many other medical ailments, the stakes are quite a bit higher for women than for men. About 12% of males were afflicted with arthritis, but for females, that number was 19%. In fact, it's been reported that across all age groups, women are more likely than men to develop arthritis of the joints in middle and elderly age. The average woman will begin to feel the effects of early onset arthritis by about age 45.
What Are the Most Common Types of Arthritis in the Elderly?
Osteoarthritis and rheumatoid arthritis are the two most common types of the disease and they can both affect people of varying ages.
Osteoarthritis
Osteoarthritis is the result of natural wear and tear over the years. The more you use your joints throughout your life without proper exercises and stretching on a regular basis, the more likely you are to develop osteoarthritis. It can also be caused by injuries sustained in the joints. Infections and various diseases can also cause severe osteoarthritis, which can lead to excruciating pain for some patients. People with a family history of this illness are more likely to develop joint pains.
Rheumatoid Arthritis
Rheumatoid arthritis, also colloquially referred to as RA, is classified as an autoimmune disorder. Basically, that means the body's own immune system actively attacks healthy cells and tissues by mistaking them for harmful substances or viruses. This can weaken the soft tissue known as the synovium, which is responsible for producing fluids that deliver valuable nutrients to your joints and lubricates them to prevent them from rubbing up against one another. That lack of fluid can cause severe tension between your joints and constant movement causes them to become inflamed and painful.
Effects of Arthritis on the Elderly
Unfortunately, arthritis doesn't discriminate based on age and anyone can develop it early on in life. However, it can be especially devastating for elderly people, particularly in its advanced stages because the pain of the condition is almost too much for many older patients to handle on their own. Not only does arthritis in its varying degrees limit mobility due to the immense pain and discomfort, but in some cases it can be completely debilitating if it's not aptly treated. Professional caregivers in Toronto are specially trained to learn how to take care of elderly arthritis patients in a compassionate and delicate manner that suits their individual needs.
Whether your elderly loved one simply needs a caregiver to check in on them for a few hours once a day or someone to help them run errands and complete household chores, it's essential to take care of all of the needs of arthritis patients to make sure that they're getting the most out of life and don't feel neglected. One of the greatest emotional hardships arthritis patients have to deal with is feeling like a burden to their family and friends. Having a professional caregiver care for them can give you some much needed guilt-free respite while also alleviating your elderly loved one's feelings of loneliness.
On top of the emotional support offered by these caregivers, they can also administer medications, set medication reminders, and accompany your elderly family member to their doctor's appointments.
How to Care for Seniors with Arthritis
Perhaps, the best piece of advice that can possibly be offered when it comes to caring for seniors with arthritis is to just be patient and understanding with them. Try to always remember that this is a condition that causes them great emotional and physical distress and in more advanced stages, it can be extremely difficult for them to control their movements or even move at all.
These are people who need exceptional and sometimes constant care depending on the gravity of their particular conditions. It can be hard for someone who's never had arthritis to understand what their elderly loved one is going through. Routine exercise such as light yoga or going for walks to keep their joints limber, as well as maintaining a healthy diet complete with all the essential vitamins and nutrients can also make a huge difference.
Most of all, what your elderly loved one with arthritis needs from you is love, support, and a continuous positive attitude to help them get through the tough times they may experience. Remember to take it one day at a time.
Your search for home care assistance services near me ends here.
Home Care Assistance - Toronto/York Region is one of Ontario's leading in-home health care services. We make it possible for our elderly patients to continue leading healthy, independent lives from the comfort of their own homes. This is an important part of our care services because it guarantees the comfort and overall well-being of our clients without forcing to leave the homes that they know and love. Contact us today if you're looking for quality live-in, full-time, or part-time care for your elderly loved one with arthritis.

Author:
Brian Shevel
About: I am originally from South Africa from a small city called Bloemfontein. After I completed my education, I went to work with my late-father who had a wholesale business selling clothes and shoes to retail stores around the country. I was in the business till I left for Canada in 1993. In Canada, I have run several businesses in a variety of industries. Although I experienced success, I missed helping people. I learned from my parents that helping seniors was important to their well-being and of great value to the community. Volunteer work remains a priority in my life. I am a past president of Bnai Brith and serve on many other committees.
Connect via:
LinkedIn