Caregivers Caring For Themselves
Posted by Brian Shevel on 16 October 2015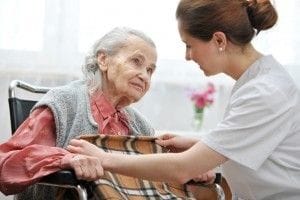 Alzheimer's is one of the most debilitating forms of dementia. Although the loss of cognitive function is slow, the impact of the disease can drastically change the affected individual's personality.
Similarly, the strain Alzheimer's can bring to a caregiver can also be very difficult to deal with. Loved ones who are caring for elderly parents with Alzheimer's, for example, can especially become worn down over time. Just as much as a senior with Alzheimer's needs caring for, caregivers must also do their best to take care of themselves and receive proper assistance to maintain resilient mental stability.
Caregivers Feel Stress Too
Alzheimer's patients need to be specially attended to in order to function on a day-by-day basis. This type of care requires full commitment from the caregiver - someone who is patient and prepared to manage all that comes with a patient who is afflicted with this disease.
For caregivers, being prepared has different connotations. First, being knowledgeable about Alzheimer's and understanding how to deal with a loved one who has this disease is imperative. But preparation also means caregivers must take physical care of themselves as well. It becomes increasingly difficult to keep up with the needs of Alzheimer's patients if you yourself are not physically able to do so.
As great as the physical demands can be, they pale in comparison to the mental stress caregivers can feel if they are not taking the right steps to care for themselves. Fatigue is a big part of exacerbating that stress, which is why getting the right amount of sleep is so crucial in being able to care for seniors dealing with dementia.
Many caregivers can become frustrated when it comes to caring for a parent or a grandparent with Alzheimer's, but frustration is actually a normal response. The key is to acknowledge this frustration and take the necessary steps to deal with it.
Asking other family members for help should be routine, and having regular checkups from your doctor is also a good idea to make sure you are not pushing too hard. Being unhealthy doesn't serve any purpose to anyone, so taking these small steps will ensure that you provide the best care for your ailing parent or grandparent.
Another option, of course, is to turn to a home care service. Even if you have a professional come in a few times a week, those few days will help revive you, allow you to enjoy social aspects of your life and help you refocus. Home Care Assistance Toronto/York Region has trained caregivers who know how to handle seniors with Alzheimer's. Getting a little help won't hurt.
For more information on our home care services,
contact us today
.

Author:
Brian Shevel
About: I was born in South Africa in a city called Bloemfontein. Went to Christian Brothers College (CBC) finished High school there. I went into business with my father we had a wholesale selling cloths and shoes to retail stores around the country. I was in the business till I left for Canada in 1993. Was a past president of Bnai Brith and served on many other committees. In Canada worked in the computer software industry selling construction software. I was always involved helping the elderly as my mother was very involved and I went along with her. Also looked after my father as he aged. Helped as a volunteer with seniors.
Connect via: