Choosing a Licensed Home Care Agency
Posted by Brian Shevel on 17 July 2015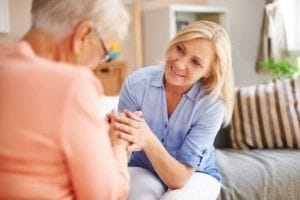 In the next 25 years, seniors are expected to encompass nearly a quarter of the Canadian population; as a result, the need to find reliable and safe home care for seniors in Canada is going to increase. With the present system already at a standstill, and with the federal government and private corporations proposing solutions to effectively care for the elderly, seniors themselves have made it clear they prefer to live out their lives at home as opposed to at a long-term care facility.
With that in mind, the question now becomes which home care agencies are trustworthy and can provide the necessary types of services to adequately care for your aging loved one. To determine this, it's important to make the proper inquiries and probe different angles until you have settled on a reliable and safe home care agency.
What You Should Be Looking for in a Home Care Agency
Licensed and legal: Ensure that the home care agency providers you choose are licensed and are legally allowed to operate a business. It may sound rudimentary, but some scary and flat out dangerous situations have sprung from seniors, or their families, taking chances on unlicensed individuals or agencies. Look online to determine how long the individual or company has been in business, who they've worked with, what the caregivers are qualified to do and whether or not they are insured - should something go wrong. Ask for references and call and speak with these people to ask about their experiences with your potential caregiver. Nothing is more powerful than a personal reference, whether positive or negative.
Personal care plan: Once you've established that you've found a reputable agency, you need to figure out if they are right for your needs or the needs of your parents or loved ones. Determine what type of care you require (i.e. 24-hour care, palliative care, medical or non-medical care with transportation and grooming services, etc.) All of these factors are important in determining whether or not the agency you choose is the right fit for everyone involved. Agencies should develop a personal care plan in partnership with your family and physician, especially considering your medical specifications.
Wait time:
Recognized home care agencies for seniors may have to place you on a waiting list. Depending on the urgency of the situation, this may or may not be a feasible option, so it's good to know in advance.
At Home Care Assistance - Toronto/York Region, we continue to do our part to provide home care services for seniors that can match all of their needs. We are part of a North American-wide home care brand that is trusted by seniors and their families across the continent. And while Canada looks for solutions to tackle the growing senior population, seniors are turning to us as a reliable solution for a home care agency service. Contact us today for more information on our home care services.

Author:
Brian Shevel
About: I am originally from South Africa from a small city called Bloemfontein. After I completed my education, I went to work with my late-father who had a wholesale business selling clothes and shoes to retail stores around the country. I was in the business till I left for Canada in 1993. In Canada, I have run several businesses in a variety of industries. Although I experienced success, I missed helping people. I learned from my parents that helping seniors was important to their well-being and of great value to the community. Volunteer work remains a priority in my life. I am a past president of Bnai Brith and serve on many other committees.
Connect via:
LinkedIn