Cost Of Live-in Elderly Care Services In Toronto
Posted by Brian Shevel on 19 May 2017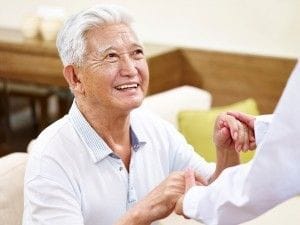 If you're thinking about hiring live-in elderly care services in Toronto, one of the man factors you'll need to consider is the cost. The average cost of live-in elderly care services in Toronto can vary depending on a number of factors including but not limited to: the contract, your senior's needs, and the assessment of your costs. Costs associated with live-in care for your elderly can be more expensive than you might've thought and could affect your choice, so it's important to consider all of the options before you make a final decision. If you're looking into elderly care services in Toronto and would like to learn more about the associated costs and funding options in Canada, just keep on reading.
What Contributes to the Cost of Live-In Elderly Care?
Contract
When you hire a live-in care services, the company will prepare a contract outlining all of the services they've promised in return for a flat or flexible rate. There's usually no penalty for cancelling a contract, but some detail a minimum number of service hours each visit. In addition, there may be a clause allowing for price adjustment - make sure to take note of these things as they can affect your rate.
Needs
Whether you're charged a flat rate for the day or an hourly rate, the specific needs of your senior can affect how much you're charged. For example, if they simply need supervision during the day to make ensure they don't fall or get into any dangerous situations, your rate may be cheaper than someone else who needs round-the-clock care including meal preparation, grooming, and cleaning services. Home support and personal care tend to be a little bit cheaper than professional nursing or therapy services - your selection should be completely based on the care requirement of your senior.
How Costs Are Assessed
When you select a company you're comfortable with, a home-care nurse or case manager will likely meet with your family and senior to conduct an assessment and determine their needs. These interviews typically consist of a casual discussion regarding lifestyle habits, personal care needs, as well as your elderly's current health status and goals. Once their assessment is completed, they'll develop a service agreement and care plan. Upon your approval, their services will begin.
Elderly Care: Funding Options Available in Canada
Live-in care services can get expensive over time, but fortunately the Canadian Government does offer funding to those that are eligible. The provincial average of assisted living in Ontario ranges from $2,000 to $5,000 a month, so it's a good thing that government assistance is available. Qualified individuals can receive government-funded help through a Community Care Access Centre or through a private insurance plan - either of these options can help minimize your out-of-pocket expenses.
What else can you do to relieve the financial burden of live-in care services? Call Home Care Assistance - Toronto/York Region today. We have a wide array of services available and can develop a care plan that's ideal for your senior. Whether you're in need of full-time, live-in care or just someone to accompany your senior from time to time, we can help you. Contact us today for more information.

Author:
Brian Shevel
About: I am originally from South Africa from a small city called Bloemfontein. After I completed my education, I went to work with my late-father who had a wholesale business selling clothes and shoes to retail stores around the country. I was in the business till I left for Canada in 1993. In Canada, I have run several businesses in a variety of industries. Although I experienced success, I missed helping people. I learned from my parents that helping seniors was important to their well-being and of great value to the community. Volunteer work remains a priority in my life. I am a past president of Bnai Brith and serve on many other committees.
Connect via:
LinkedIn