Elderly Heat Stroke And Exhaustion: Tips To Beat The Heat
Posted by Brian Shevel on 7 July 2017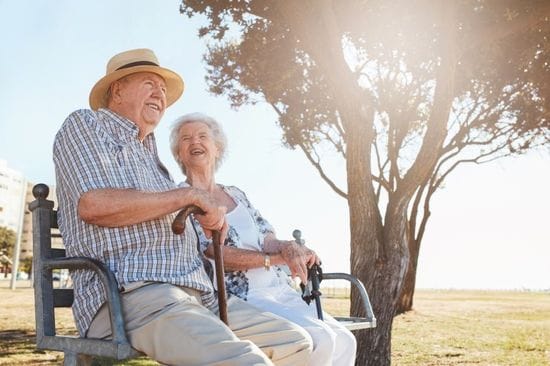 When it comes to keeping seniors safe this summer, it's extremely important to take note of the many hot weather tips for seniors. Depending on where you live, summertime temperatures can get pretty intense, and high temperatures combined with high humidity makes for a potentially dangerous situation for the elderly. Check out these summer tips for seniors to make sure you help your elderly loved one take the right precautions against the sun.
Stay Hydrated
It's imperative for not only seniors, but for people of all ages to stay hydrated during the sweltering summer months. It's recommended that individuals consume six to eight glasses of water each day. As people age, the feeling of thirst can become less noticeable, and sometimes seniors may not notice it until it's too late. Using the recommended daily intake as a guide can help prevent dehydration, which can occur much faster than you may think.
Dress Accordingly
Wearing light, loose-fitting clothing can help your senior loved one stay cool under the sun's harsh rays - sticking to lighters colours like white, yellow, and orange rather than darks like black and navy blue will help keep them cool, too. Wearing a wide-brimmed hat or visor is also a good idea, as it'll help keep the sun out of their eyes and protect their face.
Stay Indoors During the Mid-Day Hours
Mid-day is usually when the sun's heat is at its peak, so consider staying indoors during these hours - 10 a.m. to 4 p.m. is usually when it's the hottest. Any outdoor activity should be planned for the early morning or late afternoon, when the sun isn't as harsh. If your senior loved one must spend time outside during mid-day for any reason, make sure they're well hydrated at take frequent breaks to avoid physical exertion.
Keep Your Skin Protected
Always remember to use sunscreen when outdoors. Applying once at the beginning of the day isn't enough - you must re-apply throughout the day to stay protected. Using SPF 15 or higher will give your senior loved one adequate protection from the sun. It only takes 15 minutes for unprotected skin to become damaged by the sun, so it's important to amp up the SPF when needed. Sunburns can actually prevent the body from cooling itself off naturally, so they should be avoided at any cost.
Check for Warning Signs of Exhaustion and Heat Stroke
Even if you take all the precautions to keep your senior loved one healthy in the heat, you'll still need to monitor their condition closely. Paying close attention to them while they're outdoors in the summer will help you quickly identify any signs of exhaustion or heat stroke, so your loved one can get help as soon as they need it. Warning signs to look out for include nausea and vomiting, headache, dizziness, fatigue, shortness of breath, and decreased sweating.
For the best
in-home healthcare
for your senior love ones, choose
Home Care Assistance - Toronto/York Region
. Our caregivers are well-versed in the art of taking care of seniors not only in the summer, but throughout the year. Have peace of mind, and allow one of our caregivers to help your elderly loved one live the best they can.
Contact us today
for more information about our services, and how we can improve your senior loved one's quality of life.

Author:
Brian Shevel
About: I am originally from South Africa from a small city called Bloemfontein. After I completed my education, I went to work with my late-father who had a wholesale business selling clothes and shoes to retail stores around the country. I was in the business till I left for Canada in 1993. In Canada, I have run several businesses in a variety of industries. Although I experienced success, I missed helping people. I learned from my parents that helping seniors was important to their well-being and of great value to the community. Volunteer work remains a priority in my life. I am a past president of Bnai Brith and serve on many other committees.
Connect via:
LinkedIn