Emergency Checklist For Seniors And Their Caregivers
Posted by Brian Shevel on 11 August 2016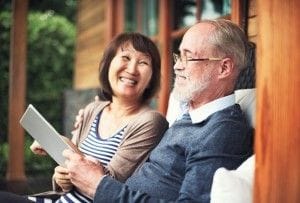 As a caregiver offering home senior care, it's important to be organized in everything that you do. From knowing dates of doctor's visits to setting up schedules, there's a lot that needs to be considered. And caregivers have to be the ones on top of everything so nothing falls through the cracks.
What caregivers can do to help ensure the seniors they are caring for remain on task is create a checklist. This list will serve as the resource for what needs to be done to maintain the health of each senior, plus include any changes or alterations that pop up.
Senior Care Emergency Checklist
Most checklists will obviously have different content depending on the needs of the senior. But there are certainly many points that should be included on most caregiver checklists.
Name of the doctor or doctors caring for the senior including their specialties and contact information. Making note of their specialties is important as seniors can be engaged with several doctors at once. This makes communicating more efficient.

Comprehensive list of all medications seniors need to be taking and what the prescriptions are for. This information needs to be updated every time a new prescription is added or one is removed. Precise dosages of each medications should also be listed beside each prescription.

Social Security Number since health insurance companies often won't consider speaking with the patients themselves or their caregivers without the senior's social insurance number.
Some more points to consider adding to your list include the following:
Personal information of the senior.

Medical information including medical insurance info.

General financial records of the senior, including assets and contact info for the financial advisor

Emergency contact information of aside from health personnel who need to be contacted immediately should there be an emergency.

Usernames and passwords for any online accounts
These are just some basic items that caregivers should have access to. Some items on this list should be put in a place that's visible and easily accessible. Others are more private and should be kept in a private place that you as a caregiver are aware of.
Home Care Assistance - Toronto/York Region offers home care services in Toronto and the surrounding areas. On top of our caregivers being skillfully trained, they are also extremely passionate about what they do, and compassionate to the seniors they see on a regular basis. Their concern as caregivers is to keep these seniors safe, keep them healthy, and ensure when possible that they are living an active, independent lifestyle.
If you have any questions about our senior care services, give us a call at
905-597-5825
.

Author:
Brian Shevel
About: I am originally from South Africa from a small city called Bloemfontein. After I completed my education, I went to work with my late-father who had a wholesale business selling clothes and shoes to retail stores around the country. I was in the business till I left for Canada in 1993. In Canada, I have run several businesses in a variety of industries. Although I experienced success, I missed helping people. I learned from my parents that helping seniors was important to their well-being and of great value to the community. Volunteer work remains a priority in my life. I am a past president of Bnai Brith and serve on many other committees.
Connect via:
LinkedIn