Foods To Help Keep Seniors Healthy And Fit
Posted by Brian Shevel on 9 June 2017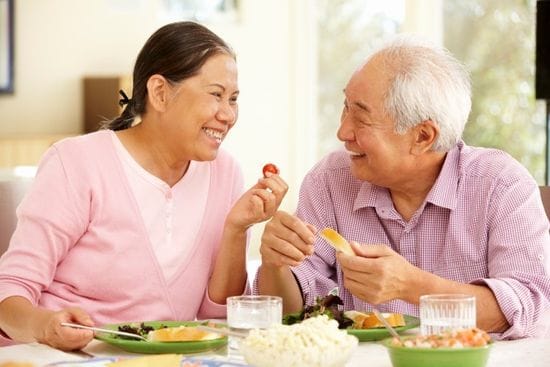 When you're in charge of your senior loved one's home and healthcare, you want to make sure you cover all the bases - and diet is a huge part of keeping seniors healthy. Creating a healthy diet plan for your elderly loved one can be challenging, as they usually require a different ratio of certain nutrients than you do. Taking care of seniors can be a daunting task, and you want to make sure your elderly loved one gets the healthy nutrition they need. For more information about what a healthy senior's diet should consist of, keep reading.
The Importance of Nutrients
A well-balanced diet is important to keep your senior loved one healthy as they continue to age. It'll keep them energized and feeling healthy, as well as lower their risk of chronic health conditions, like heart disease and diabetes. Each senior's diet will be different, depending on their health condition, but one thing remains constant: they all need a balanced diet rich in fibre, vitamins, minerals, and other nutrients to keep them healthy and strong.
Choose Healthier Convenience Foods
We all know that a big part of our diet has to do with convenience, so making sure to choose healthier convenience foods for your senior loved one is important. They'll be eating conveniently available food more than you may think, so you need to have healthy foods readily available. Instead of picking up any frozen to canned foods at the grocery store, make the conscious choice to select low-sodium and low-sugar options. Things like pre-cooked turkey or chicken, bagged salad or coleslaw mix, and steamer bags of veggies are all great convenience foods that'll help keep your senior loved one healthy and strong.
Consider Supplements
There are some vitamins that a senior may be missing, even with a specially designed diet plan. Consider adding a nutritional supplement to your elderly love one's diet to make sure that they receive all the necessary nutrients to stay healthy. Whichever supplement you select will depend on the specific needs of your senior loved one; however, some supplement can interact with medications, so always double check with your doctor before giving them to a senior.
Stay Strong, Stay Hydrated!
Arguably the most important part of your senior loved one's diet is their water intake. Drinking eight glasses of water a day may be difficult for them to remember, so get them a water bottle they can keep with them throughout the day. This will help them remember to drink water, and make it easy for you to track how much they've been drinking.
If you're looking for ways to make sure your senior loved one follows their diet, hire a caregiver from Home Care Assistance - Toronto/York Region to help them stick to the plan you've created for them. Our live-in and hourly caregivers can help your elderly loved one with grooming, their diet, light housekeeping, and more. Contact us today to learn more about how our caregiving services can help your family.

Author:
Brian Shevel
About: I was born in South Africa in a city called Bloemfontein. Went to Christian Brothers College (CBC) finished High school there. I went into business with my father we had a wholesale selling cloths and shoes to retail stores around the country. I was in the business till I left for Canada in 1993. Was a past president of Bnai Brith and served on many other committees. In Canada worked in the computer software industry selling construction software. I was always involved helping the elderly as my mother was very involved and I went along with her. Also looked after my father as he aged. Helped as a volunteer with seniors.
Connect via: