Frequently Asked Questions About Alzheimer's Disease
Posted by Brian Shevel on 21 September 2017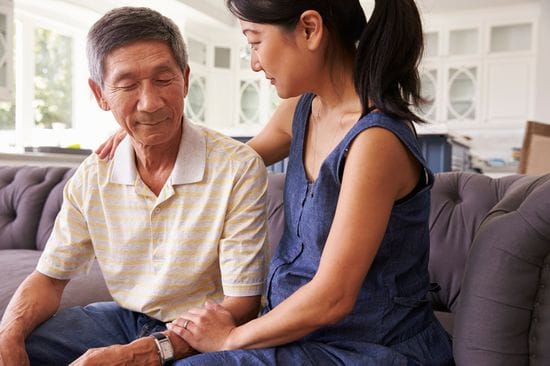 What Are the Early Signs of Alzheimer's?
Since occasional memory problems are normal side effects of aging, it can be hard to tell whether it's a sign of Alzheimer's in individuals, or not. For example, forgetting the name of someone you recently met may just be a sign of normal aging, while forgetting the name of a long-time friend or family member is more likely to be a sign of early onset Alzheimer's. If you think your loved one may be showing early signs of the disease, take a look at these 10 early signs and symptoms:
1.Memory loss that disrupts daily life
2.Challenges in planning or solving problems
3.Difficulty completing familiar tasks sat home, at work, or for leisure
4.Confusion with time or space
5.Trouble understanding visual images and spatial relationships
6.New problems with words, whether it be in writing or speaking
7.Misplacing things, and losing the ability to retrace their steps
8.Decreased or poor judgement
9.Withdrawal from work and/or social activities
10.Changes in mood or personality
Can Alzheimer's Develop Suddenly?
Alzheimer's is typically a slow-moving disease that creeps in at a very slow pace. While an individual's progression can vary depending on their genetic makeup, environmental factors, age at diagnosis, and their pre-existing conditions, Alzheimer's tends to develop slowly in most cases. Anyone who experiences rapidly progressing symptoms should visit their doctor a soon as possible for an assessment.
Is Alzheimer's Disease Fatal?
In short, yes. Alzheimer's is a progressive brain disorder that destroys brain cells and causes dementia. It destroys the ability to retain memories, the ability to care for one's self, walk, and even speak. The disease will progress until the brain cannot function, thus leading to death for the patients. When individuals reach the more advanced stages of Alzheimer's, in addition to losing control of bodily functions, patients can become more susceptible to infections that could speed up how fast their condition progresses.
Can Music Help Alzheimer's Patients?
While music can't be used as a form of therapy to reverse the effects of Alzheimer's, it can be used as a temporary way to help patients recall memories and emotions. While other abilities vanish with the progression of the disease, musical aptitude and musical appreciation are among the last remaining abilities in patients with Alzheimer's.
Can Alzheimer Be Detected with an MRI?
Since Alzheimer's is a brain condition, many believe that an MRI is among the first measures that doctors take to check for the disease, but it's actually one of the last. Alzheimer's is evaluated by identifying certain symptoms and characteristic of the disease, and then performing a full medical exam. This consists of a myriad of exams, including a CT, MRI, or PET scan of the head.
What Is the Life Expectancy of a Person with Alzheimer's Disease?
Alzheimer's disease is the sixth leading cause of death in the United States. From the onset of symptoms until death, the disease typically lasts six to eight years. However, patients can suffer from other age-related illnesses like kidney failure or heart disease, which are conditions that can become difficult to manage once Alzheimer's begins to take effect. These conditions can lead to an earlier death compared to those who have no other additional conditions. Patients who are physically healthy when diagnosed can live up to 20 years with the disease.
How Can Your Caregivers Help Patients with Alzheimer's Disease?
Our caregivers are trained in a variety of areas to ensure your loved one with Alzheimer's receives the quality care they deserve. Our caregivers can perform the following tasks:
Maintain a Safe Environment
Our Alzheimer's caregivers in Vaughan are trained to keep seniors with Alzheimer's safe at all times. When the disease beings to take effect, they're susceptible to forgetting simple things, including precautions that keep them safe. Alzheimer's patients should have 24/7 elderly home care, since their forgetfulness can come in waves, and it can be hard to tell when they're fully aware, versus when they're not.
Manage Changing Behaviour
The erratic behaviour of Alzheimer's patients can be a lot for family members to handle, which is why it's a good idea to hire home care services for seniors with the disease. Caregivers that provide home care services in Toronto are trained to be able to manage these sometimes-frequent changes in mood, and will be able to soothe your senior loved one and get them to calm down if they become upset for any reason.
Provide Nutritious Meals
A significant part of Alzheimer home care in Toronto is creating a nutritious meal plan for seniors. As we've mentioned, the life expectancy of seniors can be greatly decreased when they have other conditions to take care ofwhich can easily be neglected as a result of their Alzheimer's. When you hire an in-home caregiver to take care of your senior loved one, they can ensure they have nutritious meals throughout the day to guarantee their overall health, and make sure to keep other conditions under control.
Provide Mind-Stimulating Activities
It's important for Alzheimer's patients to keep their minds as active as possible while they still have control over most, if not all, of their cognitive abilities. Exercising their brain as much as possible while they still can will help preserve its power, and allow them to retain control over bodily functions and cognitive processes for as long as they can.
Create Social Interaction
Caregivers will not only take care of seniors, but will act as their companions during the day, and provide them with a source of social interaction. Having someone to talk to and do activities with will allow patients to socialize and hopefully preserve their ability to interact with others for as long as possible.
Supervise Daily Activities
When seniors are first diagnosed with Alzheimer's, they may be hesitant to alter their daily routine since they don't necessarily feel the effects yetthey may want to keep cooking and cleaning on their own, but this isn't always safe. Having a caregiver there to supervise these activities will keep them safe, and allow them to maintain their independence at the same time.
If you're looking for ways to make sure your senior loved one with Alzheimer's stays safe and receives the best care possible, hire a caregiver from
Home Care Assistance - Toronto/York Region
. Our live-in and hourly caregivers can help you elderly loved one with grooming, their diet, light housekeeping, and more.
Contact us today
to learn more about how our caregiving services can help your family.

Author:
Brian Shevel
About: I am originally from South Africa from a small city called Bloemfontein. After I completed my education, I went to work with my late-father who had a wholesale business selling clothes and shoes to retail stores around the country. I was in the business till I left for Canada in 1993. In Canada, I have run several businesses in a variety of industries. Although I experienced success, I missed helping people. I learned from my parents that helping seniors was important to their well-being and of great value to the community. Volunteer work remains a priority in my life. I am a past president of Bnai Brith and serve on many other committees.
Connect via:
LinkedIn