Fun Activities For Seniors with Dementia
Posted on 8 April 2019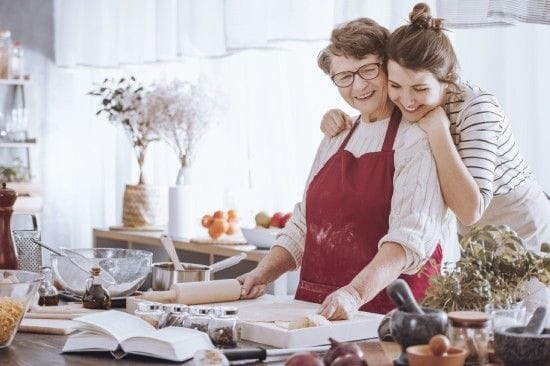 One of the most frustrating things that may be plaguing your loved one with dementia is boredom. They're not working anymore, they might not be able to go out for as long as they used to, and a lot of their old hobbies are difficult or tiring for them now.
Finding activities that offer a good balance between simple enough and too childish can be challenging, so we've compiled a list of fun activities you can do with your loved one who has dementia.

Baking
Baking is great because it's fun, it's sensory, and when you're done, there's a sense of pride and accomplishment. There are a lot of easy recipes out there to choose from, and you can work together to find one that you'll both love to snack on after.

Arrange Flowers
If your senior loves flowers or gardening, flower arranging is a wonderful activity. If they have a garden, you can pick fresh flowers from outside together; otherwise, get some inexpensive artificial flowers, a plastic vase, and maybe some florist foam. When the arrangement's finished, you can walk around the house together to find the perfect spot for it.

Organize Pictures
Nearly every senior's home is bound to have at least one box of loose, assorted photographs. In organizing them, you can ask your senior questions about the subjects of the photos and give them a chance to share their past and express their feelings.

Housework
Tasks like folding laundry, dusting, making the bed, and setting the table are all things you can accomplish on your own, but if you ask your senior to help, you'll give them a sense of purpose and pride.

Puzzles
Putting together a simple puzzle with a picture of something your senior likes is a great way to pass the time, and keep their brains working, and their hands moving. Fitting the last piece into a puzzle is an exciting achievement for anyone.

Play Music and/or Sing
Who doesn't love listening to music? Listening to music and singing or dancing along encourages creativity, provides an outlet for self-expression, and is just fun to do. You can also make tonally different playlists of their favourite songs to set different moods.

Go For a Walk
There's nothing quite as refreshing as going for a walk on a crisp sunny day. A stroll through the neighbourhood or to the park gives them a chance to get some fresh air, admire nature, and get some light exercise.

These are just some of the stimulating and meaningful activities you can do with your loved ones with dementia. Activities like these are important for people with dementia because they encourage self-expression, build emotional connections with others, make them feel more engaged and active, and stir memories.
---

Home Care Assistance is a leader in Alzheimer's and dementia care. We can create a specialized at-home program that looks after your senior's body and mind. Contact us and we'll connect you with a dementia advisor.