Healthier Choices: Improved Diet
Posted by Myriam Hamidi on 25 January 2019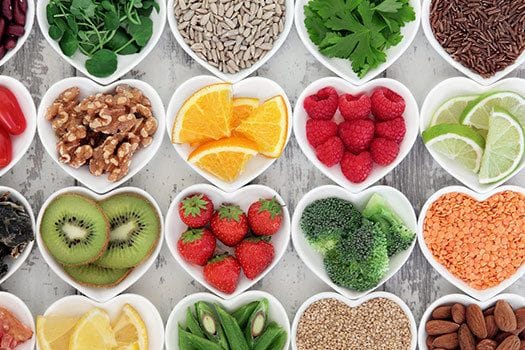 Think about the following health conditions: Diabetes, Obesity, and Dementia.
Do you notice a common factor between those three health conditions? The answer is: Sugar.
Research has found that high blood sugar levels may significantly impact one's health by presenting damage to the brain. However, reducing the amount of sugar in the diet may be easier said than done, especially for those who have a sweet tooth. Although working to reduce one's sugar intake is definitely a good step, it can be quiet challenging to commit to this change. A helpful tip would be to remind yourself that refined sugar does not provide any nutritional value. Now ask yourself this question: is it worth it to taste a bit of sweetness at the expense of significant damage to your brain and overall health? Perhaps not. It is better to remind yourself instead that energy levels will improve with the elimination of sugar in advanced age. You will be benefitting more without the sugar in your diet than you would with it.
1. Sugar Intake: 10% of Diet
According to the World Health Organization, it has been suggested that individuals should limit their sugar consumption to 10% of their diet. In this case, if you are consuming 2000 calories a day, only 200 of those calories should be sugar - that said, aim to have those 200 calories of sugar composed of what I like to call the 'Best Choices' for Sweets and Sugars, including:
Fresh fruits / Dried fruits
Honey
Dark chocolate
2. Refined Carbohydrates < Whole Foods
You would want to ideally avoid, or at least limit, refined carbohydrates at all costs. Unfortunately, that means saying goodbye to some of our favourites, including pasta, cereal, processed grains, fruit juice, and dessert. The key trick here is: replace, replace, replace. For example,
Replace white, refined foods with whole, high fiber brown foods
Replace your white rice with quinoa
Replace spaghetti with zucchini
Replace french fries with sweet potatoes
3. Consider the Seven Super Foods
Lucky for you, Home Care Assistance has already done the research in determining which foods are full of vital nutrients, hence earning the title 'Super'
Salmon or other fatty fish
Almonds, walnuts, or other nuts
Carrots
Eggs
Flax Seeds
Blueberries
Dark Chocolate
4. Keep a Weekly Food Diary
Become more organized and allow yourself to have increased self-responsibility over your health. A great way in doing this is by keeping a food diary to track the amount of sugar or refined carbohydrates that you consumed for the week.
Choose one food from each day to cut back on
Choose one food from each day to replace with a whole food.
5. Exercise, Exercise, Exercise
You may have heard it numerous times before, and you are hearing it again now. Exercise is tremendously beneficial for health by lowering blood sugar and insulin levels. It helps achieve healthy hearts, fight Alzheimer's disease, and treat depression. Overall, exercising promotes blood flow to the brain, therefore resulting in:
Stronger memory
Better cognitive functioning
Sharper minds
Resources:
Replace Refined Foods with Whole Foods
7 Ways to Swap Out Refined Carbs
7 Super Foods that Prolong Life
How to Protect Your Brain from Sugar Damage