Healthy Food Options For Cardiac Patients
Posted by Brian Shevel on 31 August 2017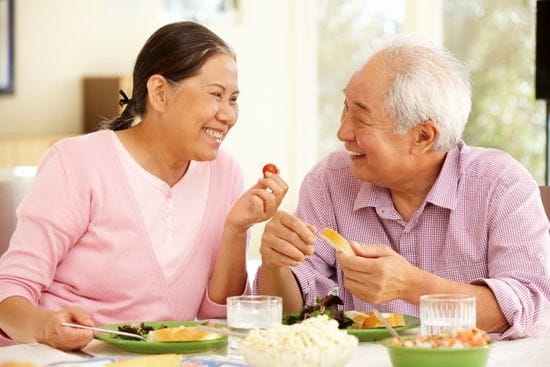 Being a caretaker in general has its challenges, but those challenges can be amplified when caring for a family member who's a cardiac patient. While a healthy diet is always important, heart healthy eating is imperative for cardiac patientsit can even be the difference between life and death for some. Creating a cardiac diet to help keep your senior happy and healthy can be a daunting task, especially if you've never made a diet plan before. How can you tell which food is good for the heart? We've come up with a cardiac diet food list including which cardiac diet foods to avoid as well as those you should be eating more of. Keep on reading to find out about foods for a healthy heart!
A heart-healthy diet combined with light exercise will help lower your senior family member's cholesterol, control their blood pressure and sugar levels, and allow them to maintain a healthy weight. There's no single superfood that will magically make your senior healthy; they'll have to make lifestyle changes to accommodate the all-around healthy diet it takes to maintain cardiac health.
Foods to Incorporate into Your Heart-Healthy Diet
Focus on High-Fibre Foods
A high-fibre diet can lower cholesterol and provide your senior's body with the nutrients it needs to protect itself from heart disease. Fibre can also promote weight loss since it'll keep them feeling full for longer.
Add Leafy Greens
Colourful fruits and vegetables are low in calories and high in vitamins, minerals, and fibrethey have everything your senior family member needs and nothing that they don't. They should be eating at least five servings of vegetables every day.
Remember to Eat Fats - But Only the Good Kinds
Eating things like salmon, trout, and walnuts will supply your senior with monounsaturated and polyunsaturated fatsotherwise known as the good fats. While it's important to remember to incorporate these fats into their diet, keep in mind that their intake of trans and saturated fats should be limited.
Cut Back on Salt
Too much salt will have a negative impact on blood pressure levels. Instead of using salt to season foods, try herbs, spices, or other condiments to add flavour.
Limit Processed Meats
All processed foods are high in salt. Using fresh food instead of canned meats, soups, and frozen dinners can reduce sodium intake more than you may realize.
Avoid Butter
Staying away from butter is a good tip for everyone, but especially for seniors concerned about their heart health. Consuming too much butter is a huge factor in high cholesterol, so it's best to stay away from it altogether.
Stop stressing about incorporating cardiac diet foods into your senior's diet and seek professional cardiac senior care in Toronto to ensure they get the nutrients they need. If you're looking for ways to make sure your senior family member follows their diet, hire a caregiver from
Home Care Assistance - Toronto/York Region
to help them stick to the plan that's best for them. Our live-in and hourly caregivers can help your elderly loved one with grooming, their diet, light housekeeping, and more. Contact us today to learn more about how our caregiving services can help your family.

Author:
Brian Shevel
About: I am originally from South Africa from a small city called Bloemfontein. After I completed my education, I went to work with my late-father who had a wholesale business selling clothes and shoes to retail stores around the country. I was in the business till I left for Canada in 1993. In Canada, I have run several businesses in a variety of industries. Although I experienced success, I missed helping people. I learned from my parents that helping seniors was important to their well-being and of great value to the community. Volunteer work remains a priority in my life. I am a past president of Bnai Brith and serve on many other committees.
Connect via:
LinkedIn