Home Care: An Alternative for an Aging Population
Posted by Brian Shevel on 23 November 2013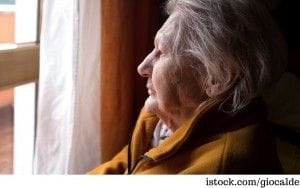 With age, it's often simply accepted that forgetfulness is a more common occurrence. This can manifest itself in a variety of ways. For instance, the names of grandchildren may be elusive or one might miss a doctor's appointment. In some cases, memory loss is a symptom associated with more serious conditions like a stroke, Alzheimer's disease or dementia; however, in the majority of seniors, it is a result several factors that, if treated correctly, are reversible.
1. Nutritional Deficiency
One of the most important parts of health comes from having a nutritious diet. What kind of foods should you eat? Nuts, fruits and vegetables are high in important antioxidants; salmon and mackerel contain high amounts of beneficial omega-3 fatty acids; and high-protein and fiber foods like oatmeal and whole grain cereals slow digestion, releasing blood sugar more gradually, which improves brain function.
2. Lack of Sleep
Not getting enough quality rest can have a detrimental effect on memory. This could also include not getting enough uninterrupted sleep. If you're frequently waking up during the night, this is a less than ideal situation.
Medications, stress and lack of social engagement are other factors related to poor sleep quality, so a holistic approach that treats different areas may be best.
3. Alcohol and Drug Misuse
Abuse of alcohol can lead to short-term memory loss, as well as other health complications. Many drugs - including prescription medications and over-the-counter medications - can have adverse side effects if continually misused. This underscores the importance of recognizing correct dosages and in finding alternatives to drug dependencies.
A caregiver can help monitor medications so that they are given at the correct dose at the correct time.
4. Vitamin Deficiency
Studies have shown that having an adequate amount of B-12 will improve memory. According to a 2014 study from The Journal of the American Medical Association, Vitamin E was associated with slower brain function decline. Be aware that not all memory supplements, such as Ginkgo Biloba, have been proven effective in reducing memory loss.
5. Stress
Stress, usually accompanied by anxiety, makes the brain release stress hormones. Usually, these hormones impair memory. Treating stress among seniors should involve looking at an overall lifestyle, and facilitating challenging parts of life. This can be aided greatly by hiring home care to help with chores, provide companionship, facilitate an exercise program, and in giving assistance in many other invaluable ways.
If memory loss among your loved ones is becoming an issue, it might be time to look for a better solution. Home Care Assistance - Toronto/York Region has extensive experience working with seniors dealing with memory loss. Our caregivers can ensure that you senior loved one gets everything they need to stay healthy physically and psychologically - they are all trained and experienced in this industry, so you can have peace of mind when leaving your loved one in their hands. Contact us today for more information about our home care in Toronto.

Author:
Brian Shevel
About: I am originally from South Africa from a small city called Bloemfontein. After I completed my education, I went to work with my late-father who had a wholesale business selling clothes and shoes to retail stores around the country. I was in the business till I left for Canada in 1993. In Canada, I have run several businesses in a variety of industries. Although I experienced success, I missed helping people. I learned from my parents that helping seniors was important to their well-being and of great value to the community. Volunteer work remains a priority in my life. I am a past president of Bnai Brith and serve on many other committees.
Connect via:
LinkedIn