How In-Home Care Services Help Senors Stay In Their Homes
Posted by Brian Shevel on 29 September 2016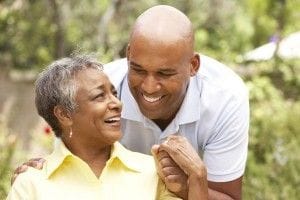 Seniors have made it overwhelming clear that they prefer to be cared for at home. While the senior population in Canada continues to increase, in-home care services will need to take on a much larger role as we move into the future.
That's not a bad thing, though, since seniors would rather be at home regardless. The benefits of in-home senior care are endless, but let's discuss four ways in-home care helps keep your loved ones.
Household Maintenance
House work can be tough to manage as seniors begin to age, especially if they are recovering from surgery or getting accustomed to new limitations. In-home caregivers are able to offer a helping hand by handling household maintenance. This is a huge burden off for many seniors, and it encourages them to be active in other ways.
Transportation
Transportation for seniors is another big issue. Getting to and from appointments, chores, or even being able to get around to doing something more fun isn't always easy. Caregivers offering in-home care are able to provide transportation to all of these places. This is especially beneficial for seniors who have difficulty standing or walking for extended periods of time.
Home Modifications
Some seniors have reached the point where their homes need to be modified to fit their physical requirements. The type of home modifications needed is differs depending on the needs of the individual: it can be turning a living room into a bedroom or adding special equipment to the bathroom or staircases. The goal of the modification is to make the home as safe and accessible as possible. This is a major part of effective senior care.
Personal Care
Many seniors also require a degree of personal care. Maybe they need help getting dressed or taking a bath, or they need to be reminded to take their pills. In-home care provides capable and sensitive caregivers who understand how to make seniors feel as comfortable as possible.
Home Care Assistance - Toronto/York Region
offer seniors the opportunity to receive care in their homes. We know that that's where they'd like to be, so we have
caregivers
who are trained to help seniors maintain a level of independence by helping out with day-to-day necessities. Home Care Assistance also offers more personal care if need be.
If your loved ones are reaching the time in their lives where home care is a consideration, contact Home Care Assistance Toronto/York Region today at 905-597-5825.

Author:
Brian Shevel
About: I am originally from South Africa from a small city called Bloemfontein. After I completed my education, I went to work with my late-father who had a wholesale business selling clothes and shoes to retail stores around the country. I was in the business till I left for Canada in 1993. In Canada, I have run several businesses in a variety of industries. Although I experienced success, I missed helping people. I learned from my parents that helping seniors was important to their well-being and of great value to the community. Volunteer work remains a priority in my life. I am a past president of Bnai Brith and serve on many other committees.
Connect via:
LinkedIn