How Sundown Syndrome Effects Seniors in the Fall and Winter
Posted by Ishtar Yousif on 17 October 2019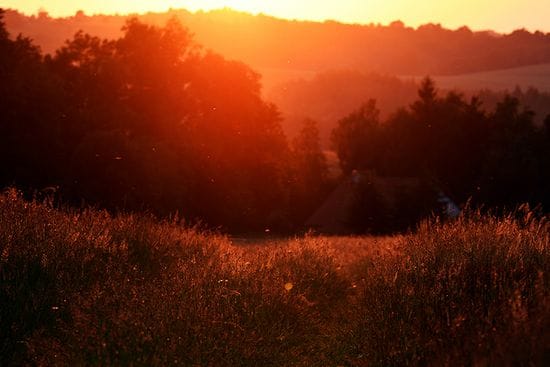 Fall is here and this is the time of year when "sundowning" can be more prevalent, especially for individuals in the middle stages of dementia. The days are only getting colder and shorter and with that comes distress, confusion and restlessness amongst dementia patients. The term used to explain this phenomenon is, "Sundowning".
People with Alzheimer's disease or other forms of dementia become increasingly confused and agitated during the early evening hours of twilight and sunset. This time of day can be extremely difficult for them and it places a great deal of pressure on the caregivers who try to help them stay calm and oriented.
Symptoms of sundowning and how to mitigate them:
Too much activity or noise toward the end of the day: What does the early to late evening look like for your loved one? Is he or she still busily occupied or relaxing? Relaxing gives the senior a better chance to wind down. With this said, caregivers will want to encourage some activity since doing nothing after dinner will lead to increased fatigue. Maybe a short walk around the block or a simple game of cards for physical and mental stimulation?
Increased fatigue: Sometimes medications, supplements like melatonin, increased lighting, soft music and light therapy can help with fatigue and minimize agitation.
Shadows caused by low light and hormone imbalances which affects a person's internal clock: As the sun sets each day, the amount of natural light is reduced and shadows appear. If a senior has limited eyesight, these shadows and darkened areas can be more difficult to manage and navigate through. This can increase the stress and agitation levels your loved one exhibits. The colder season comes with shorter, cloudier days. Shorter days with more clouds to block out the sun can confuse a senior's internal time clock. While chillier winter temperatures can lead to hibernation and restrict outside activity, people need sunlight as it is rich in Vitamin D. A lack of sunlight can lead to Seasonal Affective Disorder (SAD), which may be linked to Sundowners syndrome.
Keep in mind that when you are considering changing your loved one's routine to reduce symptoms, make it as subtle and incremental as possible. Changing the following lifestyle factors can improve overall mood and regulate their daily routines: Reducing caffeine and sugar intake, declutter and simplify surroundings, keep person busy, keep things quite, discourage watching television before bed, keep dinner light and limit the amount of heavy foods consumed before bed, eliminate naps or take shorter naps throughout the day.
What doesn't work today may do the trick tomorrow, and what works tomorrow may never be effective. Trial and error is the best approach to take with seniors living with dementia.