How Women Can Fight Mental Decline as They Get Older
Posted by Brian Shevel on 20 March 2018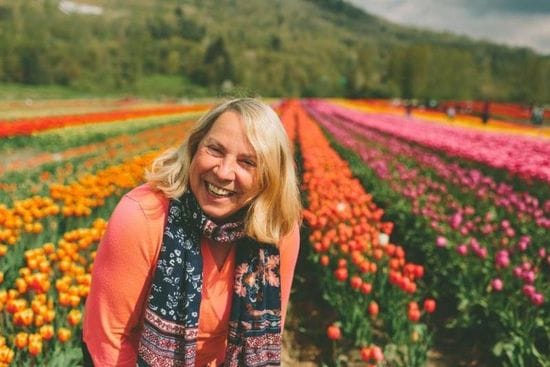 Nearly 13 million women in the United States have Alzheimer's disease or are caring for a loved one with Alzheimer's. According to the Alzheimer's Association, every 66 seconds, someone in the U.S. is diagnosed with Alzheimer's and two thirds of Americans with Alzheimer's disease are women. Women can experience early signs of Alzheimer's sooner their male counterparts and research shows that the cognitive decline associated with the disease is two times faster in women than men.
The reason for the gender disparity is unknown. However, organizations like The Women's Alzheimer's Movement led by Maria Shriver are proactively searching for answers as to why Alzheimer's disease impacts more women than men and in a different capacity. The Women's Alzheimer's Movement was initially launched due to the lack of research specifically focusing on how to combat mental decline in women[LINK] and their associated risks of cognitive impairment.
While organizations and scientists continue to find evidence behind why women are more susceptible to a decline in mental health, there are a few ways to reduce risk of mental decline[LINK] in your life to promote a healthy brain and reduce your risk of cognitive decline.
Beverage Choice
A daily cup of tea has been associated with a 50 percent reduction of risk of cognitive impairment in those over the age of 65, according to a March 2017 study. Women who are genetically at risk of developing Alzheimer's disease experienced a dramatic 86 percent reduction by drinking tea.
The scientists at the National University of Singapore say bioactive compounds in tea brewed from tea leaves (any kind) have anti-inflammatory properties that protect the brain from vascular damage and neurodegeneration which may contribute to Alzheimer's disease.
Dance the Night Away
In a 2017 study, researchers at the University of Illinois discovered that learning how to dance slows the degeneration of white matter in the brain associated with aging. Findings conclude that dancing requires the practice of learning and mastering new choreography which in turn engages the memory and focus functions of the brain. Dancing can also serve as a social activity which can positively boost brain health.
Raise a Glass
One alcoholic beverage a day has been shown to decrease the risk of mental decline in women, says a study published in the New England Journal of Medicine. Although it's unclear why a drink a day can reduce risk of mental decline, the scientists speculate the cardiovascular benefits known to be associated with moderate drinking may transfer to cognitive function.
Train Your Brain
A 2018 study found cognitive activities can reduce the risk of mental decline, promoting a healthy brain[LINK]. Some of the training exercises used in the study include using visual imagery to activate the memory function in the brain to remember names of new people and using associations to remember shopping lists.
Swap Oils
Consuming foods cooked with canola oil is linked to worsened memory, worsened learning ability and weight gain, symptoms that all model Alzheimer's disease, found a new study conducted on mice. The scientists found that canola oil increased the formation of plaques in the brain which can increase the risk of cognitive decline
On the flip side, separate research found consuming extra-virgin olive oil preserves memory and helps protects the brain against Alzheimer's.
Make music
Scientists at Baycrest Health Sciences links music to positive brain health. Research findings conclude that learning to create a musical sound alters brain waves to improve listening and hearing skills. That rewiring of the brain is believed to be able to help us ward off age-related cognitive decline.
Go nuts
A 2017 study from Loma Linda University Health says eating nuts on a regular basis strengthens brainwave frequencies associated with cognition, healing, learning, memory and other key brain functions.
Eating a variety of nuts appear to be the best recipe for promoting a healthy brain.
Pistachios produced the greatest gamma wave response, a function critical for enhancing cognitive processing, information retention, learning, perception and rapid eye movement during sleep.
Although they're actually a legume and not a nut, peanuts were included in the study and found to produce the highest delta response, which is associated with healthy immunity, natural healing, and deep sleep.
Beet it
Drinking beet juice has been found to increase blood flow to the brain. Increased blood flow is thought to be a beneficial way to fight the progression of dementia as well as maintain a healthy brain in those without symptoms of cognitive decline. As an added benefit, beet juice has been shown to help lower blood pressure, a factor that contributes to heart disease which is linked to an increased risk of Alzheimer's disease.
First Published on https://homecareassistance.com/blog/how-women-can-fight-mental-decline-as-they-get-older

Author:
Brian Shevel
About: I was born in South Africa in a city called Bloemfontein. Went to Christian Brothers College (CBC) finished High school there. I went into business with my father we had a wholesale selling cloths and shoes to retail stores around the country. I was in the business till I left for Canada in 1993. Was a past president of Bnai Brith and served on many other committees. In Canada worked in the computer software industry selling construction software. I was always involved helping the elderly as my mother was very involved and I went along with her. Also looked after my father as he aged. Helped as a volunteer with seniors.
Connect via: