Importance of Palliative Care for Older Adults
Posted by Brian Shevel on 15 January 2015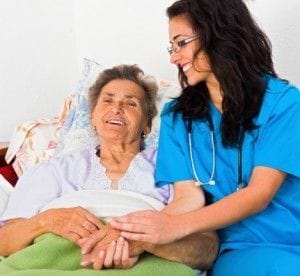 According to a study from Hebrew SeniorLife's Hebrew Rehabilitation Center and Institute for Aging Research, an affiliate of the Harvard Medical School in Boston, palliative care for the elderly can greatly improve the lives of seniors in long-term care.
Palliative home care can further improve the lives of seniors by allowing them to stay at home and in a familiar environment for as long as possible. Seniors have been found to visit the emergency room less with palliative care, as well as become less likely to suffer from depression.
Palliative care can also reduce nausea, pain, and fatigue in patients with serious illnesses, as well as greatly improve the quality of life for patients in long-term care facilities. Palliative home care also significantly improves the quality of the end of someone's life; rather than spending months in the hospital, they get to spend it at home with their loved ones.
Below is more information explaining why palliative care for the elderly is important:
Control of Pain and Other Symptoms
While a relative can provide palliative treatment at home for an elderly family member, receiving this type of care from a professional means that they can better manage their pain, symptoms, and medications in a comfortable environment. And since families are often busy, the presence of a professional caregiver can take some of the pressure off of others to provide care for their loved one in their final months.
Brings a Sense of Control
For many elderly patients nearing the end of their lives, spending their last few weeks or months in a hospital can make them feel helpless. With palliative home care, they can achieve a measure of control and finish life on their terms.
Provides a Realistic Understanding of Illness
The worker can provide the palliative care patient with an understanding of their illness and what they can expect in the coming months and years, which the patient may not get from staff at a hospital or long-term facility. In addition, hearing this information in a familiar environment like the home can help to lessen the impact.
Understanding of Treatment Options
Palliative caregivers for the elderly should make the patient fully aware of all the treatment options available to them. This form of care can even help patients decide who will make decisions and handle their finances for them should they lose their capacity to do some for themselves. They can also discuss what the alternatives are and how they work against their goals as well as their values.
If your loved one is suffering from dementia and they are near the end of their life, having a caregiver to provide care can help to identify any pain or discomfort they may not be able to articulate.
As a leading provider of palliative care for the elderly, Home Care Assistance - Toronto/York Region will take the time to match the best worker with your loved one in order to provide the best palliative home care in Toronto.
Source:
"Palliative Care Eases Suffering for Seniors at End of Life: Study," MedicineNet.com, December 20, 2012; www.medicinenet.com/script/main/art.asp?articlekey=166332.

Author:
Brian Shevel
About: I was born in South Africa in a city called Bloemfontein. Went to Christian Brothers College (CBC) finished High school there. I went into business with my father we had a wholesale selling cloths and shoes to retail stores around the country. I was in the business till I left for Canada in 1993. Was a past president of Bnai Brith and served on many other committees. In Canada worked in the computer software industry selling construction software. I was always involved helping the elderly as my mother was very involved and I went along with her. Also looked after my father as he aged. Helped as a volunteer with seniors.
Connect via: