In-Home Care Assistance Services For Diabetic Seniors In Toronto
Posted by Brian Shevel on 17 October 2018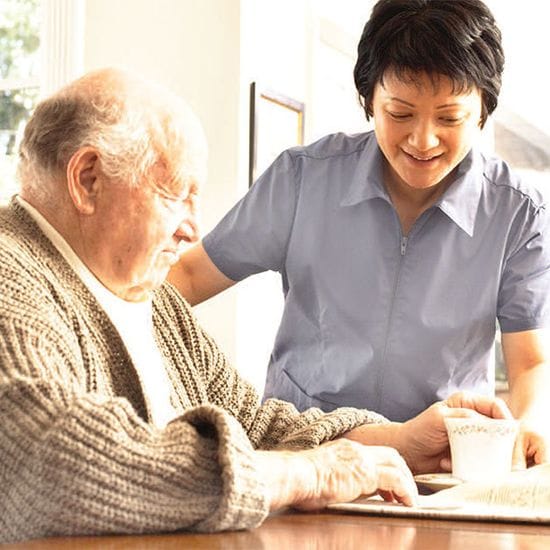 Diabetes is a common disease that plagues countless older adults in North America every year and even though treatment and prevention methods are more prevalent than ever, the number of people diagnosed with diabetes is still growing. While Type 1 Diabetes is typically diagnosed at an early age in most children, most instances of Type 2 Diabetes are discovered well into adulthood once a person surpasses the age of 45. In fact, the older a person gets, the higher the risk is of developing diabetes. Having a family history of diabetes doesn't necessarily predicate that you'll also develop the disease, but it does increase your chances. If you have an elderly loved one who may be at risk, it's helpful to provide them with a qualified caregiver who knows how to take care of diabetic patients at home.
The Effects of Diabetes on the Elderly
Over time, functions within the body tend to deplete. Whether you're pre-diabetic or have been diagnosed with either Type 1 or Type 2 diabetes, there's no denying that you need adequate care to accommodate your needs. Depending on the nature of your diagnosis, you may need to follow strict dietary restrictions, incorporate exercise in your daily routine, and your doctor might even recommend that you lose weight to help maintain your health and manage your disease.
Managing Type 1 Diabetes
The pancreas is responsible for producing and releasing enough insulin to help regulate the glucose (sugar) levels that are derived from the foods you eat in your body. If, for whatever reason, your pancreas fails to produce a sufficient amount of insulin or any at all, then your blood sugar levels will spike, causing hypoglycemia. As long as you monitor your blood sugar levels with a blood glucose meter, stick to a healthy diet, exercise regularly, and manage your stress levels, there's no reason why you can't lead a healthy and happy life.
Managing Type 2 Diabetes
Similarly, Type 2 Diabetes is a disease in which the pancreas fails to produce a sufficient supply of insulin to regulate a patient's blood sugar levels. In contrast, it can also develop if the body isn't using the insulin provided by the pancreas efficiently or correctly. The sugar buildup in the bloodstream can cause the person to become hypoglycemic. Fortunately, Type 2 Diabetes is perfectly manageable in people of all ages as long as it's caught early. As with Type 1 Diabetes, it's important that patients that are diagnosed with Type 2 Diabetes maintain a healthy lifestyle complete with nutritious meals and regular physical activity. They should also monitor their blood sugar routinely using a blood glucose meter. Since older adults over the age of 45 are most likely to be diagnosed with Type 2 Diabetes, they may need some assistance with carrying out these tasks.
Seniors are at a higher risk of developing Type 2 Diabetes because their pancreatic functions have weakened or slowed down over time as well as the fact that they may have developed a resistance to insulin. Being diagnosed with any form of diabetes can exacerbate this process and make it much more difficult to handle for both the patient and the family members who care for them.
Signs Your Aging Diabetic Parents Need Help
Seniors who are plagued with diabetes might need a little more assistance in managing the disease than younger people. Oftentimes, they're also dealing with other illnesses such as dementia that are affecting their mental and physical capacity to adequately care for themselves. Here are a few telltale signs that your elderly parents with diabetes might need a little extra assistance:
They frequently forget to take their medications
They're not getting enough sleep
They're constantly getting disoriented
They've lost or gained a significant amount of weight in a short period of time
They forget things very easily or have suffered memory loss
They urinate much more frequently than normal
Their vision is deteriorating at a rapid pace
They have bruises, abrasions, or sores that take an abnormally long time to heal
Diabetes isn't a standalone disease and in its advanced forms, it can result in other comorbid conditions such as vision loss, cognitive dysfunction, hearing loss, depression, anxiety, chronic pain, loss of mobility, and so much more. If left untreated for too long, diabetes can prove to be fatal.
How Can You Help Your Diabetic Elderly Loved One?
The most effective form of assistance you can provide to your elderly loved one with diabetes is to ensure that they have everything they need to help them manage their disease. An experienced and highly professional in-home caregiver can help alleviate some of the stress and hardship that comes with caring for an elderly loved one with diabetes. They have the comprehensive expertise required to administer the right medications, accompany your loved one to and from medical appointments, and even provide preventative care so that their blood sugar level is well regulated.
Educating yourself on the type of diabetes your loved one has and how you can help them manage it is also an excellent way to actively facilitate their treatment.
Why Hire Home Care Assistance for Diabetic Seniors?
By hiring in-home care for your senior loved one with diabetes, you can feel safe knowing that a highly qualified and well-trained caregiver will always be by their side in case they need any auxiliary medical treatment at home. On top of that, your elderly loved one will always have a compassionate confidante and friend alongside them to assist with light household chores, running errands, and even to attend social events with them. You'll always be kept in the loop regarding the health and well-being of your elderly loved one.
Home Care Assistance for Elderly Patients in Toronto
If you're not sure about how to care for someone with Type 2 Diabetes, then the healthcare experts at Home Care Assistance - Toronto/York Region can help. All of our caregivers are specially selected and matched with patients that can benefit from their services and level of expertise. To learn more about the services we provide, please contact us.

Author:
Brian Shevel
About: I am originally from South Africa from a small city called Bloemfontein. After I completed my education, I went to work with my late-father who had a wholesale business selling clothes and shoes to retail stores around the country. I was in the business till I left for Canada in 1993. In Canada, I have run several businesses in a variety of industries. Although I experienced success, I missed helping people. I learned from my parents that helping seniors was important to their well-being and of great value to the community. Volunteer work remains a priority in my life. I am a past president of Bnai Brith and serve on many other committees.
Connect via:
LinkedIn