Is an Elderly Care Service Right for Your Loved One?
Posted by Brian Shevel on 2 November 2015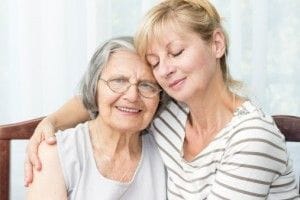 It's a decision many people struggle with. What is the right way to care for an ageing loved one? So many factors and emotions are involved when it comes to finding the best way to care for someone who has likely been a part of your life for as long as you can remember.
It's common knowledge that seniors prefer to live within their own homes. The comfort, familiarity, and feelings of independence that come with elderly home care are hard to replicate in a facility.
When Elderly Home Care Is Necessary
Every family has to assess their own situation differently. What works for one family may not be advisable for another family. However, there are some blanket considerations that every family should keep in mind when considering elderly home care:
Location of home: If your aging loved one's home is remote or is isolated from public transportation, then having a caregiver present in the home may be a better idea. Accidents happen, and with seniors being more vulnerable, a caregiver will be readily available to take proper action. Location of your loved one's home also matters for the purpose of being able to take care of daily duties. Grocery shopping, picking up medication, and other day-to-day chores that require a lot of driving may not be ideal for seniors to handle on their own.
Family and friends:
Support from family and friends is invaluable to an elderly loved one. Having them stop by, or help with daily chores can go a long way in making your loved one feel appreciated and cared for. More than that, the emotional support offered by family and friends can match or exceed any physical support. They are a crucial part of the equation and if they aren't present in some capacity, it can become more difficult.
Health: Many seniors fiercely guard their independence, so it can sometimes be difficult to spot just how much assistance they actually need or how sick they are. An experienced caregiver will be trained to watch for any signs of decline without being intrusive or insensitive to your loved one. Caregivers are removed enough from the situation to see things more clearly than family members or friends. Furthermore, the health of your elderly loved one can become time sensitive, so being able to recognize when more assistance is needed is crucial.
Home Care Assistance - Toronto/York Region offers
home care in Vaughan
and surrounding communities. We have a thorough understanding of seniors' needs and the expectations of their families.
For more information on our home care services, contact us today.

Author:
Brian Shevel
About: I am originally from South Africa from a small city called Bloemfontein. After I completed my education, I went to work with my late-father who had a wholesale business selling clothes and shoes to retail stores around the country. I was in the business till I left for Canada in 1993. In Canada, I have run several businesses in a variety of industries. Although I experienced success, I missed helping people. I learned from my parents that helping seniors was important to their well-being and of great value to the community. Volunteer work remains a priority in my life. I am a past president of Bnai Brith and serve on many other committees.
Connect via:
LinkedIn