Live-In Care Services For Seniors With High Blood Pressure In Toronto
Posted by Brian Shevel on 19 October 2018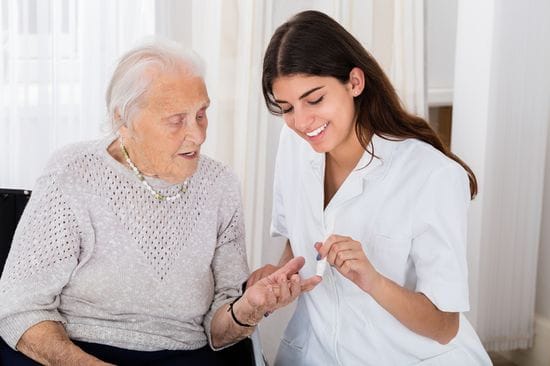 Like carbon monoxide poisoning, high blood pressure is often considered a "silent killer" because most people aren't aware that they even have it. Senior citizens are most likely to be afflicted with this condition but failing to get routine health checkups can prove to be fatal. Access to high-quality live-in care for seniors with high blood pressure in Toronto can help them manage this condition and even find effective solutions to help lower their blood pressure to a much healthier level. Keep reading to learn more.
Statistics about High Blood Pressure in the Elderly
One of the main conditions that can cause high blood pressure in the elderly, other than poor dietary choices or lack of nutrition, is stress. Many elderly people who live independently might feel lonely or ill-at-ease if they don't receive visitors on a regular basis. In some cases, this can also cause them to become embittered or even depressed because they feel as if their loved ones have forgotten about or abandoned them.
In Canada, it's reported that approximately 49% of men and 54.5% of women over the age of 75 had chronic high blood pressure in 2014, while the rates between the ages of 65 and 74 were much closer between both sexes.
Technically speaking, high blood pressure has been known to negatively impact the lives of people of all ages. Out of all the age brackets represented in the data, however, it's clear that elderly people suffer from it disproportionately compared to the younger generations. Even worse, the higher the age bracket, the more the scales are tipped unfavourably towards women.
Women in the 75 and over age bracket are far more likely to be diagnosed with high blood pressure than men of the same age; however, when looking at adults between the ages of 65 and 74, it appears that both sexes are almost equally likely to have high blood pressure.
The Effects of High Blood Pressure on Elderly Bodies
As with any health condition, the older people get, the harder it is to deal with the effects of high blood pressure. It's better to be diagnosed at an early age and learn to manage the condition rather than being diagnosed later in life.
If left untreated, high blood pressure has the potentially to lead to other more serious conditions such as heart failure, hardened arteries, kidney failure, brain aneurysms, and severe vision problems. High blood pressure can also cause a rapid decline in motor functions and mental capacities, which debilitate your elderly loved one's ability to lead a normal life and carry out tasks that are a part of their daily routine.
Employing a reliable and incomparable live-in home care assistance service in Toronto is the ideal solution to this problem. They can provide carefully vetted and trained caregivers with extensive medical backgrounds to monitor the health and overall well-being of your elderly loved one while also giving some much-needed personal companionship.
A caregiver that specializes in caring for elderly patients with high blood pressure can ensure that your loved one is following a strict and nutritious diet while also leading an active lifestyle without overexerting themselves. Ultimately, the goal is to minimize the possibility of hypertension occurring and making sure that your elderly loved one's blood pressure is always stabilized through regular monitoring.
Challenges Faced by Seniors with High Blood Pressure
The biggest challenge faced by seniors who have high blood pressure is learning to manage and control it so that it doesn't take over their entire lives. They must make some major lifestyle changes, many of which have been ingrained in them throughout their entire lives and this is not an easy thing to do.
Letting go of old, but destructive habits is quite possibly the hardest part of being diagnosed with any potentially serious medical condition. A trained live-in caregiver can help your loved one make the necessary adjustments to help manage and improve their blood pressure.
Signs Your Elderly Loved One Needs Home Care Assistance for High Blood Pressure
Anyone suffering from high blood pressure, regardless of age, will most likely exhibit the following telltale symptoms:
Irregular heartbeat
Extreme difficulty breathing
Severe headaches or migraines
Visual disturbances
Disorientation or chronic fatigue
Blood in their urine
A throbbing or pounding sensation in the ears, chest, or neck
Symptoms could be amplified in older adults and shouldn't be ignored. If your elderly loved one complains that they're experiencing any of these symptoms, then you need to get them examined by a medical professional immediately. Remember, the sooner high blood pressure is diagnosed, the easier it is to treat and manage.
How Live-In Caregivers Can Help Seniors Manage their High Blood Pressure
As mentioned, qualified live-in caregivers can help your elderly loved one make the necessary lifestyle and dietary adjustments required to help them better manage their high blood pressure. They can also ensure that your loved one takes all their prescribed medications on time and in compliance with the instructions provided. If a health-related emergency should occur, there will always be someone who's capable of providing preliminary treatment to your elderly loved one until they can get to a medical facility.
Our Live-In Care Services for Seniors with High Blood Pressure
Home Care Assistance - Toronto/York Region is a prominent provider of thoroughly trained caregivers who enjoy working with elderly people and assisting them with their daily tasks while also keeping them company. All our caregivers are very carefully chosen and matched with their ideal charges so that your loved one will always feel well taken care of and comfortable. The best part is that providing them with a live-in caregiver allows your elderly loved one to continue living independently in their own home. To learn more about the services we provide and how we can help improve your elderly loved one's health and outlook on life, please contact us today!

Author:
Brian Shevel
About: I am originally from South Africa from a small city called Bloemfontein. After I completed my education, I went to work with my late-father who had a wholesale business selling clothes and shoes to retail stores around the country. I was in the business till I left for Canada in 1993. In Canada, I have run several businesses in a variety of industries. Although I experienced success, I missed helping people. I learned from my parents that helping seniors was important to their well-being and of great value to the community. Volunteer work remains a priority in my life. I am a past president of Bnai Brith and serve on many other committees.
Connect via:
LinkedIn