Make This Holiday Special With Your Elderly Loved Ones
Posted by Brian Shevel on 7 December 2017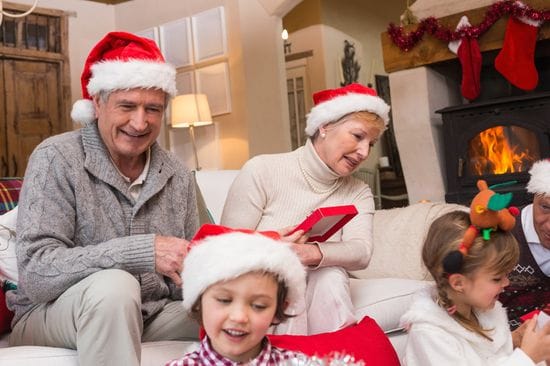 With the holidays fast approaching, family means more now than ever. It's likely, though, that you have a lot more stress from attending more parties, doing more shopping, and preparing for hosting your own events. This can all make us forget about seniors, who may also need more care during the holidays.
In order to make this holiday with your elderly loved ones special, feel free to follow these tips.
Get Their Input Regarding Holiday Plans
Proactively solicit their input over holiday planning. Do they have any special appointments or responsibilities that need to be factored in? What about their desires and wishes for the holidays? Are there any members within the extended family that they want to connect with?
Asking seniors what they want is good because it helps them feel cared for and reminds them how much they matter. You can even get their input over small details, like asking them about how they used to celebrate the holidays, and so forth.
Spend More Time with Your Loved Ones
While you probably have more on your plate during the holidays than during any other time of the year, it's important to make the time to be with all of your loved ones. This could mean cutting back other responsibilities and actively scheduling specific days and times for your visits.
Make sure that you plan how you'll spend more time with any seniors and fully extend invitations whenever you can to let them know you're thinking about them.
Cook Traditional Baked Goods or Treats with Them
This is a fun and thoughtful way to engage your loved ones while giving them a sense of purpose. Select a traditional recipe classic like gingerbread cookies, holiday brownies, or something else that you know they'll enjoy making - and more importantly - eating.
Create New Holiday Memories and Traditions with Them
In this ever-changing world, you can always bring something new to the table that brings everyone together. Consider the use of technology like smartphones to take and share photographs with all of your loved ones, or perhaps you can plan a special outing to do something you've always wanted to do, but have never done before.
Anything that gets people excited with anticipation and moving is going to help them forget their problems and build a stronger sense of fulfillment.
We Can Help!
The holidays can be the busiest time when we're stretched, but they can also be the time of the year when seniors need extra special attention. Fortunately, Home Care Assistance - Toronto/York Region has services that can help give you the best holidays ever. Our caregivers can ensure that you senior loved one gets everything they need to stay healthy physically and psychologicallythey are all trained and experienced in this industry, so your loved ones will be taken care of during the holidays. Contact us today for more information about our home care in Toronto.

Author:
Brian Shevel
About: I am originally from South Africa from a small city called Bloemfontein. After I completed my education, I went to work with my late-father who had a wholesale business selling clothes and shoes to retail stores around the country. I was in the business till I left for Canada in 1993. In Canada, I have run several businesses in a variety of industries. Although I experienced success, I missed helping people. I learned from my parents that helping seniors was important to their well-being and of great value to the community. Volunteer work remains a priority in my life. I am a past president of Bnai Brith and serve on many other committees.
Connect via:
LinkedIn