Managing Family Dynamics When Seniors Need Care at Home
Posted by Brian Shevel on 16 June 2016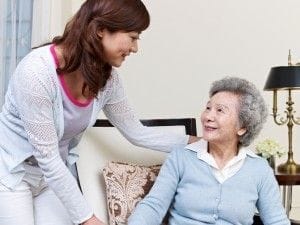 When it is decided that a senior needs care at their home, it is a decision that impacts the entire family. The fact that your parent or grandparent needs your assistance might at first be difficult to wrap your head around, not to mention difficult for the seniors themselves. But then the practical work begins; the planning, the coordinating, the shifting of schedules to make sure someone is always present to offer the type of home care for seniors they need.
But that's where Home Care Assistance - Toronto/York Region comes into play. Caring for a senior is a lot of work. It takes time and a lot of arranging and rearranging to ensure everything works out right. Working with a home care organization relieves much of the time commitment and pressure that families face when being introduced to the notion of caring for a senior.
It also has psychological benefits. The peace of mind knowing that professional caregivers are assisting in the care of someone you love is almost priceless. You want to know that your parent or grandparent is safe and comfortable in their own home, and if something goes wrong there is someone present who knows what to do.
Other Benefits of Home Care for Seniors
There are so many benefits of having caregivers help with the home care for your loved one.
Decreased Workload: Families don't often recognize the kind of commitment it takes to care for a senior. Even the least intense care requires consistency, and that is something that can become mentally taxing on a family member day in and day out. Home care from a caregiver means that the day-to-day workload can be split or put all on the caregiver if that is what you prefer. The point is you get to better dictate your workload which keeps your life as much in tact as possible.

Preserves Dignity: One thing that pretty much every senior cares about as they age is maintaining their dignity. They never want to feel like a burden and they never want to feel like they can't do anything themselves, even if they physically cannot. Caregivers know how to toe the line between being sensitive and being a bit forceful with what needs to be done as far as activities. They understand that seniors need to maintain their feeling of independence and they do their very best to make that possible.

Minimizes Disputes: Sometimes when parents and their children are put in a situation where they are required to spend extended periods of time together, it can bring up old conflicts. Matters of dispute that were held at bay with distance are now front and center and somehow seem to come out at inopportune moments. This can be the case when family members are caring for their parents. The old cracks begin to show and can actually lead to more stress. Caregivers are the middle persons, acting as a buffer between parents and children, allowing each to enjoy the time they actually spend together without concern for past issues.

Trained Professionals: There is something to be said for the fact that in-home caregivers are properly trained specifically to manage senior home care. They better comprehend the seniors' needs and can separate their emotions from their duty.
Home Care Assistance - Toronto/York Region
offers a high level of home care service for seniors. Our
caregivers
are skilled and sensitive, and our organization has been serving communities across North America for quite some time.
If your senior parent is in need of home care, or if you have questions about whether or not home care is right for your parent or loved one, give us a call today at 905-597-5825.

Author:
Brian Shevel
About: I am originally from South Africa from a small city called Bloemfontein. After I completed my education, I went to work with my late-father who had a wholesale business selling clothes and shoes to retail stores around the country. I was in the business till I left for Canada in 1993. In Canada, I have run several businesses in a variety of industries. Although I experienced success, I missed helping people. I learned from my parents that helping seniors was important to their well-being and of great value to the community. Volunteer work remains a priority in my life. I am a past president of Bnai Brith and serve on many other committees.
Connect via:
LinkedIn