Most Common Situations For Hiring Hourly Home Care Services
Posted by Brian Shevel on 27 January 2017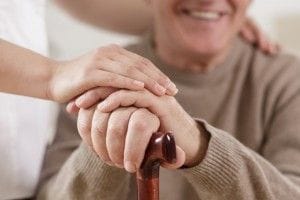 Everyone has their own reason for hiring hourly home care for senior members in their family. It can become overwhelming at time to take care of your aging parents, and nothing's wrongs with needing a little extra help. Hourly home care services can relieve you of a world of stress, as well as free up more of your time to spend participating in the leisurely activities you've always wished you had time for. Even if you don't realize it now, it's likely that your family could benefit from a part-time caregiver. Check out these five reasons why you might want to consider hiring hourly in home care.
5 Situations Where You Might Prefer Hourly Home Care Services
Busy Work Schedules
Sometimes there just isn't enough time between you and the rest of your family to adequately take care of your senior family member. Seniors required a lot of care and attention. Although it can be hard to accept that you don't always have time to tend to their every need, you need to accept the fact that they deserve someone's undivided attention - even if it isn't yours.
Family Outings
It's important to take your elderly family member for a little outing every now and then, but they can't always keep up with high-energy activities that your family may be interested in. The help of a part-time caregiver will prevent you from missing out on family outings to the theme park and weekend getaways. Spend more time with your kids doing the activities they want to!
Emergency Situations
Hiring hourly in-home care can come especially in handy during emergency situations. Whether your loved one is unable to stay home alone or you'd rather they just have the company while you're not there, an in-home caregiver can give you the piece of mind that you need when dealing with an emergency.
Stress Relief
Although you may not realize it, taking care of your senior family member takes a toll on the entire family. Doctor's visits and trips to the hospital are not only physically and emotionally taxing for you, but they can take a toll on your children as well. Hourly in-home care services can help relieve some of this stress on your family and give you more time to reassure and be there for your children.
Freedom
Between your job, kids, senior family member, and general household duties, you probably don't have much "me" time. However, you must remember that in order to take care of everyone else, you must take care of yourself, first. Hiring a part-time caregiver can give you that extra time to take care of yourself and pick up that hobby you've always wanted to try but never had time for.
Home Care Assistance - Toronto/York Region
can help relieve the stress of taking care of your senior family member. Whether you're looking for a
live-in caregiver
or someone to come by on an hourly basis, we can help you find the right fit. Our caregivers are available 24/7 and have flexible schedules to meet your needs.
Contact us
by phone or e-mail today to learn more.

Author:
Brian Shevel
About: I am originally from South Africa from a small city called Bloemfontein. After I completed my education, I went to work with my late-father who had a wholesale business selling clothes and shoes to retail stores around the country. I was in the business till I left for Canada in 1993. In Canada, I have run several businesses in a variety of industries. Although I experienced success, I missed helping people. I learned from my parents that helping seniors was important to their well-being and of great value to the community. Volunteer work remains a priority in my life. I am a past president of Bnai Brith and serve on many other committees.
Connect via:
LinkedIn