New Year's Resolutions - Unique Ideas For Seniors And Their Families
Posted by Brian Shevel on 6 January 2017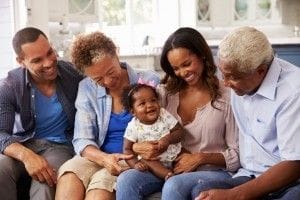 The new year is finally here. We know everyone feels differently about the year that passed, but there's always an eagerness about the possibilities of the year ahead. With the new year, of course, comes the resolutions. This is when people swear to improve on one or more poor habits, or set goals they've always wanted to achieve.
New Year's Resolutions for seniors can also be promising. Seniors tend to have the free time to actually accomplish some of their goals, and a New Year's Resolution list is a great way to re-focus on habits that can help keep seniors healthy. Caregivers can get in on the action, too. There are many New Year's Resolutions for caregivers that can help improve their own lives and the way they influence the lives of the seniors they care for.
New Year's Resolutions for Seniors
Let's look at some unique New Year's Resolutions for seniors.
Follow a Healthy Diet
Diet is the foundation of health and is even more important for seniors. Following a lifestyle of healthy eating keeps seniors physically well and improves their cognitive functions. Seniors should use the new year as a time to really take their diet seriously and eliminate or cut back on foods that don't add any nutritional value.
Exercise Regularly
Staying active is nearly as important as eating a healthy diet. Activity keeps seniors heart rate steady and also positively contributes to cognitive function. Just half an hour a day of walking or other physical activity can do wonders for seniors, even helping with their moods. Regular exercise also keeps seniors at a healthy weight, which is important to overall health.
Improve Social Wellness
One resolution that can have a profound impact on senior's lives is staying connected to social circles. This means making an effort to regularly reach out to family, invite friends over or schedule times to gather with friends, and get involved in any community activities. Social well-being is just as important as physical health for seniors.
Read about Other Healthy Seniors
There are so many stories about seniors who are doing extraordinary things that most people their age may not be able to accomplish. Seniors should make a resolution to read more of these stories so they can feel inspired. Knowing that it's possible to accomplish feats their age normally wouldn't allow gives seniors something to look forward to.
New Year's Resolutions for Caregivers
Let's not forget about unique resolutions for caregivers, as well.
Commit to Caregiver Education
Continuous education is something caregivers need to commit to. Learning about new ways to care for seniors and improve their lives is a resolution that will benefit seniors all year round. Both formal and informal training and education should be considered.
Prepare Yourself and Plan Ahead
One resolution that can have a practical impact on the lives of seniors is if caregivers are involved in their planning. This can be financial planning, helping to find the right insurance policy should something happen, retirement planning, and any other assistance you can lend as a caregiver.
Indulge in Self-Care
You can't care for anyone else if you're not taking care of yourself first. You need to be healthy, you need to be active, and you need to have your domestic circumstances in order. Once you are happy and in good spirits, you have the energy and the sensitivity to help seniors improve their lives.
Home Care Assistance - Toronto/York Region encourages seniors and caregivers to make resolutions. Our own New Year's Resolution is to continue having a positive impact in the lives of the seniors we care for. If this is the year your parents need senior care, contact Home Care Assistance today at (905) 597-5825.

Author:
Brian Shevel
About: I am originally from South Africa from a small city called Bloemfontein. After I completed my education, I went to work with my late-father who had a wholesale business selling clothes and shoes to retail stores around the country. I was in the business till I left for Canada in 1993. In Canada, I have run several businesses in a variety of industries. Although I experienced success, I missed helping people. I learned from my parents that helping seniors was important to their well-being and of great value to the community. Volunteer work remains a priority in my life. I am a past president of Bnai Brith and serve on many other committees.
Connect via:
LinkedIn