Parent with Dementia Refusing Care: 4 Ways to Help
Posted by Myriam Hamidi on 8 February 2019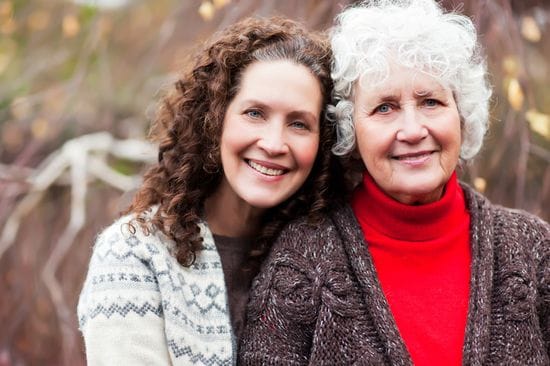 Seeking care for a parent can be tough, especially if that parent is currently experiencing symptoms of Dementia or are in the mid-late stages of Alzheimer's. It is a challenging battle on both ends - on one hand, children believe it is their responsibility in ensuring that their parent is well taken care of whereas on the other hand, their parent is comfortable living independently in their home environment and are refusing to be cared for. It is an ethical dilemma that many children often go through as they acknowledge both sides of the battle. They are put in an uncomfortable situation having to make the decision on behalf of their parents, however there are four tips that children can keep in mind that will serve helpful during this process.
#1: Acknowledge their reasons: It is important for children to understand the reasons why parents are refusing care. Is it because they are happy in the comfort of their own home? Is it because they believe retirement homes will strip them of their freedom and happiness? Is it because they think they will be neglected and isolated in long term care facilities? It is important to ask questions and familiarize themselves with the root cause of their parent's reluctance. Discovering the reasons for their reluctant behaviour will serve helpful in the discussions because it will provide children with the opportunity of addressing their parent's concerns and tackling any misconceptions that they may have. It will also help the children in better understanding their parents and in working together to determine the right steps to take based on the information that their parents have provided.
#2: Make it easier for them: This is a frightening and difficult process for many parents with dementia. They are unaware of how things will unfold for them and this uncertainty causes a lot of stress and frustration. However, it is important for children to demonstrate that they are understanding of their parent's circumstances and that they will do everything in their power to ensure that they are happy as well as safe. Children should assure their parents that they care about them and that they have their best interest in mind. Children should give their parents information that they believe will comfort them. For example: if their parents are refusing care because they believe that there will be a language barrier between them and the caregiver, it is up to the children to assure their parents that they will find someone who can speak the same language. In this case, communication and information-sharing is key. Parents are going through many doubts, uncertainties, and questions during this point and are relying on their children to provide them with answers that will ease their worries.
#3: Provide options: Making the decision to provide care is never made by one person alone. There are numerous individuals and family members involved in the decision-making process. It is because of this that the right course of action should be outlined in which everyone's concerns will be respected, especially the parent's. If a child is recognizing that their parent's Alzheimer's disease is progressing and that it is no longer safe for them to live independently at home, it is important for them to approach the topic in a way that still provides their parent with autonomy and control. For instance, the child could suggest a two-week trial with a caregiver for their parents to see how it will work out and to ultimately make the choice of determining whether this is something that they would like to continue with. Additionally, children can schedule appointments to show their parents the retirement homes and allow their parents to give their input on what they like or do not like about the homes. Assuring parents that they still have control over their decisions will help ease the transition.
#4: Be patient: This is a process that will take some time - there will be a lot of ups and downs. Ultimately, it's a trial and error process in which some things may work, while others will not. However, it is important for children to recognize that they will have to take it slow and be patient. It will help to take things one at a time. For example, children can introduce the caregiver to their parent by pretending that they are meeting a friend for coffee. Slowly, the caregiver can accompany the son/daughter and their parent on walks, attend medical appointments with them, and go on grocery-shopping trips together. Taking these small steps will help with the transition as parents will get used to the assistance and most importantly, be comfortable with it.