Preparing for the Future of Home Care for Seniors in Canada
Posted by Brian Shevel on 17 August 2015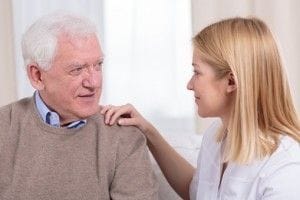 The rally recently held by representatives of the public-sector home care workers in Manitoba is really just a microcosm of a Canada-wide issue. It's now common knowledge within the overall healthcare industry that the number of seniors is increasing and the number of seniors needing home care is rising in tandem. Unfortunately, the healthcare system - including the home care system - can barely handle the current number of seniors requiring medical care or home care assistance. So, the question still persists: what can be done to provide the proper care for a quickly aging demographic and what role does elderly home care play in meeting these needs?
Seniors at Stake Today: What's Being Missed
What the rally in Manitoba established is the fact that at the margins of all the ideas, grants, protests, and other initiatives launched to address the growing problem of caring for seniors in the future, today's seniors are suffering right now. While governments and private sectors figure out solutions, seniors are in immediate need of home care and can't afford to wait for bureaucracy to work itself out. On one side of the equation, Canada says 84% of seniors eligible for home care see a support worker within five days. But according to the statistics in a city like Winnipeg, wait times are closer to an average of 37 days. This is just one example of the types of disparities that need to be addressed in the near-term.
It's clear that whenever possible, seniors overwhelmingly prefer to be cared for at home. And the data shows that home care is not only preferred, but it also costs 40% - 75% less compared to long-term care facilities. If adequate levels of home care were available, half of the seniors on waiting lists for long-term care facilities would already be receiving care in their own homes, saving taxpayers and seniors a significant bill in the long run.
What's Being Done to Help Seniors Right Now
Funding is one of the main drawbacks of providing the home care services seniors need. The Ministry of Health in Ontario is looking to address this obstacle by allocating $75.0 million this year to get seniors home care within five days of qualifying. The province has also ponied up $270 million to support the home care industry.
Some out-of-the-box ideas have also been thrown into the mix. Having all provinces cover basic
home care for seniors
, up to and including long-term and preventative care, is one idea. Another innovative idea is to have dedicated house call teams who are currently part of the healthcare system visit seniors at their homes to handle more general elements of care.
Others experts have suggested that both the public and private home care sector need to work better together in referring patients and not feeling as if they are competing against one another. Not doing so only hurts the senior who ends up either not receiving the proper care or not receiving any care at all.
Home Care Assistance - Toronto/York Region: Taking Strides to Do Our Part
At Home Care Assistance - Toronto/York Region, we believe that training and education plays a big role in addressing the current issues. If caregivers are capable of expanding the type of care they can offer to seniors, then more seniors can feel safe being cared for at home. Caregivers under the Home Care Assistance Toronto/York Region system receive ongoing educational seminars and their training has prepared them to handle everything from simple house chores for those with mobility concerns to caring for a patient with dementia.
Of course, there's no single solution to solve all of the issues currently facing the national home care communities. The entire health care industry must come together and start implementing some of the ideas that have been brought to the table. The goal is to create a better system of care for our seniors, both at home and elsewhere. Their time is precious; we need to make sure we value that time and act much more efficiently to ensure our seniors live out fulfilling lives.
Sources:
Mugah, E., "Three steps for better home care," The Globe and Mail web site, July 15, 2015;
www.theglobeandmail.com/globe-debate/three-steps-for-better-home-care/article25537295/.
"MGEU rally to raise awareness of issues home care workers face," CBC News web site, August 6, 2015;
www.cbc.ca/news/canada/manitoba/mgeu-rally-to-raise-awareness-of-issues-home-care-workers-face-1.3181019
"Ontario to spend $75 million to reduce home care wait times," The Canadian Press web site, February 4, 2015; www.cbc.ca/news/canada/toronto/ontario-to-spend-75m-to-reduce-home-care-wait-times-1.2945274.

Author:
Brian Shevel
About: I am originally from South Africa from a small city called Bloemfontein. After I completed my education, I went to work with my late-father who had a wholesale business selling clothes and shoes to retail stores around the country. I was in the business till I left for Canada in 1993. In Canada, I have run several businesses in a variety of industries. Although I experienced success, I missed helping people. I learned from my parents that helping seniors was important to their well-being and of great value to the community. Volunteer work remains a priority in my life. I am a past president of Bnai Brith and serve on many other committees.
Connect via:
LinkedIn