Respite Care For Dementia Patients
Posted by Brian Shevel on 25 August 2017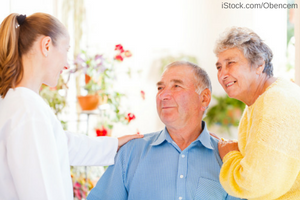 How Respite Care Is Used by Carers of Dementia Patients
Caring for a senior with dementia can be an extremely rewarding task, but it can be equally taxing - especially if you live with them and provide care 24/7. Acting as the caregiver for a dementia patient can take a toll on your physical well-being, as well as your mental and emotional health. Respite care for elderly with dementia can offer caregivers some relief from their everyday duties so that they can relax and recuperate. It's important for caregivers to first take care of themselves before they take care of others, and respite care allows them to do just that. Many carers opt for respite care for dementia patients for a short time, just enough to allow them to get away and collect themselves. All good caregivers can acknowledge when they're close to burning out and need some time alone to recharge so they can provide the best care possible.
Benefits of Respite Care
Improved Sense of Well-Being
The main goal of respite care is to allow carers to refresh themselves and to stay on the right track when it comes to their patient's care plan. In order to do this, they must take care of their well-being - sometimes this means taking time away from their care recipient to focus on themselves. Caregivers who don't take time out for themselves every now and then can experience feelings of isolation, depression, exhaustion, resentment, and guilt. Seeking respite care can benefit both caregivers and patients, and it should be used when needed to ensure everyone's health and safety.
Possibility of New Surroundings and Activities
Social isolation is a common issue for seniors, but it can also affect the caregivers who are responsible for them. They're often in the company of the senior every day, which can take its toll - especially when the senior is non-communicative. With respite care services, you'll be able to get out and enjoy a day at the spa or an evening at the movies, doing things you otherwise wouldn't be able to do. Your senior will have the opportunity for new experiences as well; whether you decide to send them to a short-term-care facility or hire in-home help to stay with them, they'll get to meet new people and participate in different activities.
Relief and Renewal
Respite care can offer caregivers some relief from their everyday duties and time to renew their attitude towards caregiving. Often, caregivers can experience a decrease in motivation after spending extended time with their loved ones without a break. Respite care offers them the reprieve that they need to avoid burning out physically and emotionally, so they can feel able to keep up with their patient's treatment and care plans. When caregivers return to their patients after their time away, they'll be renewed and rejuvenated, ready to take on any obstacle.
Home Care Assistance - Toronto/York Region
is the ideal choice for those looking for respite care for dementia patients. We offer a wide range of services to suit any type of lifestyle - whether your senior requires full-time live-in care or just someone to spend a few hours with them every now and then, we have the caregiving solution for you. Our
compassionate caregivers
can help your elderly with meal prep, grooming, getting to doctor's appointments, and more. For more information about out services,
contact us today.

Author:
Brian Shevel
About: I am originally from South Africa from a small city called Bloemfontein. After I completed my education, I went to work with my late-father who had a wholesale business selling clothes and shoes to retail stores around the country. I was in the business till I left for Canada in 1993. In Canada, I have run several businesses in a variety of industries. Although I experienced success, I missed helping people. I learned from my parents that helping seniors was important to their well-being and of great value to the community. Volunteer work remains a priority in my life. I am a past president of Bnai Brith and serve on many other committees.
Connect via:
LinkedIn