Senior Care - Identifying The Early Signs Of Alzheimer's
Posted by Brian Shevel on 4 November 2016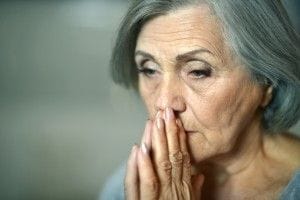 One of the more difficult things to do for family members who are also caregivers is to step back and really assess the health of their loved one. The person you are caring for is likely someone you've known all your life and who may have played a huge role in raising you. The day-to-day rigors of senior care are challenging enough without having to diagnose whether your parent or grandparent is suffering from Alzheimer's.
First of all, it's important to know that it is not your job to diagnose anything. Symptoms of Alzheimer's, in particular, can be difficult to determine especially if you're not sure what to look for. But, like with any other disease, the earlier you know the better. So if you are currently caring for a senior relative, we've put together some general signs of Alzheimer's disease that should lead you to consider having your loved one diagnosed by a medical professional.
Signs and Symptoms of Alzheimer's
Problems with Words in Speaking or Writing
An early sign of Alzheimer's disease is when seniors have a hard time in conversation. They either can't finish sentences or can't find the right word several times throughout a conversation. These things happen to everyone once in a while, but if it starts happening regularly then you should take it as a warning sign.
More Frequent Frustration
One sign of Alzheimer's that may be difficult to catch is when seniors become increasingly frustrated. What's important to look for is the source of the frustration. If little things that you know typically wouldn't get them upset are really getting under their skin, then it could potentially be a sign of Alzheimer's disease.
Lack of Social Judgement
This symptom of Alzheimer's disease can present itself in several forms. Maybe your senior relative dressed completely inappropriately for the weather. Maybe they made a scene in a setting without realizing that they were making a scene. Again, these actions may be subtle, but you know your loved one better than anyone and should be able to decipher when the behaviour is uncharacteristic.
Low Spirits
Being a bit down at times is okay, but if you notice your senior relative is constantly in low spirits, it can be problematic. If they don't want to leave the house for days on end or are purposely avoiding social situations more than usual, then take those as potential warning signs of Alzheimer's.
Losing Empathy
This is a symptom of Alzheimer's disease that can be tricky. You understand your loved one's temperament better than anyone else. You understand their capacity for compassion, and if that is beginning to visibly diminish in the way they speak to people, then it may be a warning sign of Alzheimer's.
Seek Help from Home Care Assistance - Toronto/York Region
Nothing is going to let you know for sure whether your loved one has Alzheimer's until you see a doctor. But if you recognize some of the basic symptoms of Alzheimer's, then it will be that much easier to implement measures to improve the life of your loved one.
Home Care Assistance - Toronto/York Region has caregivers who can help. Our caregivers are trained to recognize the signs of Alzheimer's. Everyone needs a little help. If you'd like to know more about Alzheimer's care or if you are looking for senior home care,
contact Home Care Assistance today
.

Author:
Brian Shevel
About: I am originally from South Africa from a small city called Bloemfontein. After I completed my education, I went to work with my late-father who had a wholesale business selling clothes and shoes to retail stores around the country. I was in the business till I left for Canada in 1993. In Canada, I have run several businesses in a variety of industries. Although I experienced success, I missed helping people. I learned from my parents that helping seniors was important to their well-being and of great value to the community. Volunteer work remains a priority in my life. I am a past president of Bnai Brith and serve on many other committees.
Connect via:
LinkedIn