Summer Outdoor Activities For The Elderly
Posted by Brian Shevel on 10 August 2017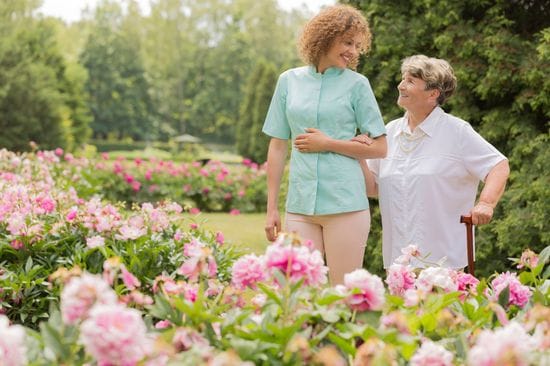 There may only be one month of summer left, but there are still many ways to enjoy the outdoors while maintaining a healthy lifestyle. When it comes to senior citizens, outdoor activities are also a very important way to help them maintain their level of function and fitness without putting too much stress on their bodies. The following summer outdoor activities for seniors can help them achieve this goal while also being gentle to prevent the risk of injury.
Outdoor Picnics
Planning a picnic at a park is a fun social activity for seniors. You can even do this in your own backyard, or around a long-term care facility. Seniors can enjoy watching children run around, make friends with neighbourhood dogs, and enjoy the buzz of the outdoors. It is a good idea to find a location with comfortable seating and lots of shade in advance, or remember to bring a large umbrella and chairs of your own.
Fishing for Fun
An engaging and mild intensity sport for seniors is fishing for fun. Seniors can cast a rod from a pier, dock, or other location, even if they have problems with mobility or use a wheelchair. You can search your area's tourism or park web sites to find listings of accessible fishing locations. There are even locations that provide all-terrain wheelchairs for rental, so that your loved one with mobility issues can get closer to the water.
Golf
The best ways for seniors to stay in touch with their friends and keep physically active it is to play golf. Since the pace of the game is relatively stress-free, there is a very low risk of injury with this sport. There is built-in exercise from walking and swinging clubs that is gentle but effective.
Garden and Tea Parties
Many organizations sponsor garden or tea parties, and these are fun events for both men and women to attend. If these are not available in your community, you can host one yourself by inviting as few friends over. If your home or community building has a garden or patio, you can set it up the old-fashioned way with table cloths, fancy napkins, vases of flowers, china, and delicious snacks like jam and scones. You can even bring music or get live entertainment to make the event as casual or formal as you would like. You can even encourage the seniors to get all dressed up!
Visiting Old Friends or Relatives
Whether your elderly loved one still lives at home or has moved into a long-term care residence, the challenges of aging and being busy may prevent them from staying in touch with their old friends and family. The Internet and technology has made it easier to maintain a level of communication, but nothing replaces quality time spent face-to-face with an old friend, talking about the good old days. Taking your elderly loved one to visit their family or friends will bring them joy like no other experience.
Get More Outdoor Activities for Seniors
If you like these outing ideas for seniors, and are looking for more ways to improve the lives of your at-home elderly loved ones, contact Home Care Assistance - Toronto/York Region. Our trained staff will help your senior loved one regain their joy and passion for life, by supporting their participation in outdoor activities. Contact us today to learn more about our services.

Author:
Brian Shevel
About: I am originally from South Africa from a small city called Bloemfontein. After I completed my education, I went to work with my late-father who had a wholesale business selling clothes and shoes to retail stores around the country. I was in the business till I left for Canada in 1993. In Canada, I have run several businesses in a variety of industries. Although I experienced success, I missed helping people. I learned from my parents that helping seniors was important to their well-being and of great value to the community. Volunteer work remains a priority in my life. I am a past president of Bnai Brith and serve on many other committees.
Connect via:
LinkedIn