Thanksgiving Health And Safety Tops For Senior Care
Posted by Brian Shevel on 28 September 2017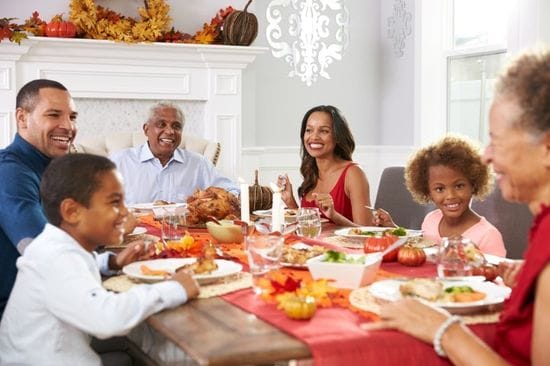 Thanksgiving is just around the corner and what a wonderful holiday it is. The thought of eating traditional foods is what gets everyone eager, but Thanksgiving is one of the best holidays for gathering family under one roof. And for seniors, it's always a blessing for them to see the majority of their family together. But it's also a time they should be somewhat cautious, so here are a few Thanksgiving safety tips.
Fire Safety
There's presumably a lot of cooking going on, so it's important to not forget to turn off all burners and ovens when they're no longer in use. You want to try your best to prevent any hazards and practice good fire safety when seniors are involved. Some seniors tend to move more slowly, and some may have a physical disability, which is another reason to be vigilant with fire safety.
Travel Safety
Either you'll be hosting or your family will be travelling to relatives' homes for the Thanksgiving holiday. If you are travelling, a great Thanksgiving holiday safety tip is to make sure any special preparations are made well ahead of time to accommodate the elders. You never want them to feel like they are a burden, and if they do need some kind of special care, having everything taken care of doesn't isolate them at all. If your trip happens to be a long one, schedule in some breaks.
Food Poisoning
Cooking all that food can be challenging, but it's important to make sure everything is cooked properly. Make sure that all hot foods-especially meat and poultry-are cooked thoroughly and served properly. You'd hate it if your parent or grandparent got hit with food poisoning because of some undercooked turkey.
Drink in Moderation
Drinking in moderation helps keep the atmosphere steady. Too much stimulation-like from excessive activity or loud talking as a result of intoxication-can be overwhelming for some seniors. Of course you should have a good time, but just keep in mind that you elders are in the same room.
Be Conscious of Healthy Meal Choices
Yes, it's Thanksgiving, and you should prepare whatever your heart desires. But there's still some room for you to prepare healthy meal choices. You don't have to get carried, but as tips for the elderly on Thanksgiving go, it's a good idea to keep the meal predominantly clean and healthy.
Substitute Fatty Foods with Healthy Alternatives
Making healthy meal choices for seniors can be challenging, and even more so during the holidays. There are savoury favourites like gravy, creamy mashed potatoes, and of course those delectable desserts. However, while these may be Thanksgiving favourites, they definitely aren't the healthiest of choices. There is some good news though - you can still enjoy these holiday dishes when trying to be healthy, by making some alternations to the original recipes.
For example, try using unsweetened applesauce, mashed bananas, and prune puree as a substitute for high-fat ingredients. You can also use stevia as a replacement for sugar, for a naturally sweet taste, and even use skim milk in lieu of 2% or even cream in some recipes. To make a delicious low-fat gravy, heat fat-free, low-sodium, broth and add mixed flour with cold skim milk to thicken it up. Add some seasoning for extra flavour, and voila!
Make Food That's Easy to Chew and Swallow
A helpful Thanksgiving tip for those with senior loved ones who have dentures is to makes foods that are easy to chew and swallow - this is even a good tip for those who don't have dentures as well. Trouble chewing for those with dentures and reduced saliva production can result in a choking hazard, and possibly damage dentures if they're not fitted properly.
Use Recipes Rich with Nutrition
Look for recipes that really amp up the nutritional value of your family's Thanksgiving favourites. It's okay to have a few indulgent items at the table, but it's important to make an effort to modify as many of them to be as healthy as possible. For example, instead of using plain white bread in your stuffing, opt for a whole grain option that'll provide more fibre and a richer taste. You can also use fat-free broth, increase the herbs, and even add nuts to make it more filling and add some extra nutritional value.
Make Low-Sodium Choices
When trying to maintain a healthy diet, seniors should pay attention to more than their fat and caloric intake. It's also important to monitor the amount of sodium in foods, and make sure that it doesn't exceed the suggested daily limit. The good news is you don't have to compromise tasty food to enjoy a low-sodium dietyou can easily replace salt with fresh herbs and even flavoured vinegars. When you go shopping, be sure to look out for low-sodium versions of your favourite condiments, like ketchup, mustard, and relish.
Relax and Enjoy the Meal with Your Family
The most important tip we have for this Thanksgiving is to relax, and enjoy your meal with your family. Once you've put in the work to cook a delicious, healthy meal for your family, you should take the time to relax and enjoy it with them - Thanksgiving is, after all, a time to give thanks for those in your life.
Home Care Assistance - Toronto/York Region
wishes you and your family a happy Thanksgiving holiday! If you have any questions at all about what else you can do to be safe during the long weekend, give us a call at 905-597-5825.

Author:
Brian Shevel
About: I am originally from South Africa from a small city called Bloemfontein. After I completed my education, I went to work with my late-father who had a wholesale business selling clothes and shoes to retail stores around the country. I was in the business till I left for Canada in 1993. In Canada, I have run several businesses in a variety of industries. Although I experienced success, I missed helping people. I learned from my parents that helping seniors was important to their well-being and of great value to the community. Volunteer work remains a priority in my life. I am a past president of Bnai Brith and serve on many other committees.
Connect via:
LinkedIn