The Importance of Post-Stroke Home Care for Seniors
Posted by Brian Shevel on 4 January 2016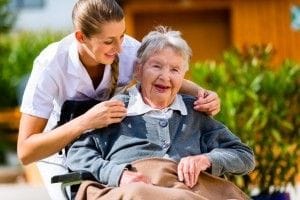 It's a scary thought: Your parent or grandparent suffers a stroke and has to be hospitalized for any duration of time. You wait patiently to find out whether the stroke was minor or major and if your loved one will be okay.
If it turns out to be minor, chances are your loved one will be able to return home within a relatively short period of time. Though you're thankful that your loved one is okay, you should know that there is another battle to be fought once he or she is at home; proper home-care assistance will be necessary.
Scars of a Stroke
No matter how severe the stroke, it will likely leave a mark. Your parent or grandparent is alive and that's a wonderful thing, but he or she may not be the same, especially at first. It's likely the doctor will recommend a recovery period and provide some instructions for proper home-care assistance. Finding suitable home-care assistance can be a challenge when caring for a senior who has suffered a stroke.
Strokes affect different parts of the body. Your parents or grandparents may have trouble with speech, or one side of their body no longer functions and daily or regular rehab may be necessary. Whatever the situation, recovery will take a lot of time and a considerable amount of effort.
It's a big responsibility that can possibly require different sets of people coming in and out of the house to help with the recovery. And while you certainly may have good intentions by wanting to be there for your loved one as much as you can, the best way to help could be to find a professional to do the job.
Professional Caregivers Make a Difference
Caregivers are specially trained to handle the needs of stroke patients. They understand the dedication that will be needed and are prepared to commit to and aid in the recovery. Whether minor or major, a stroke is a matter that requires serious attention. As someone who cares for your parents or grandparents, you may need to see past emotions and do what's best for their well-being.
This does not mean you need to remove yourself from the situation completely. The support you can offer your loved ones as a familiar face, a motivator, or just someone who they know loves them is invaluable. It's important you remain close and stay involved throughout the entire process.
The road to recovery will be difficult and having support is important to a patient's mental stability. But it's just as important for you to step back and allow your loved one to receive the home-care assistance he or she needs to get healthy.
Caregivers from
Home Care Assistance - Toronto/York Region
have been through this before. They are sensitive to the needs of seniors who have suffered strokes and are trained to do the work necessary to help your loved ones through recovery.
Contact us
to learn more about how Home Care Assistance can help you and your loved one.

Author:
Brian Shevel
About: I was born in South Africa in a city called Bloemfontein. Went to Christian Brothers College (CBC) finished High school there. I went into business with my father we had a wholesale selling cloths and shoes to retail stores around the country. I was in the business till I left for Canada in 1993. Was a past president of Bnai Brith and served on many other committees. In Canada worked in the computer software industry selling construction software. I was always involved helping the elderly as my mother was very involved and I went along with her. Also looked after my father as he aged. Helped as a volunteer with seniors.
Connect via: