The Mind Fit Cafe : Alzheimer's and Dementia Drop In Classes Toronto
Posted on 20 February 2019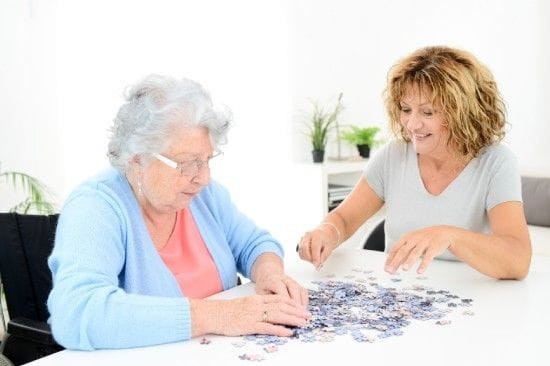 Our passion for seniors' wellness and health has led us to serve Toronto's seniors community for decades. Our mission to change the way the world ages has led us create the Mind Fit Cafe, offering Alzheimer's and dementia patients cognitive stimulation for improved wellness.
Born from our Cognitive Therapeutics Method, the Mind Fit Cafe meets twice a month for two hours in our centre for comprehensive cognitive games and activities. Our underlying goal is to provide unstructured sessions that accounts for participants' state and needs, creating a unique, tailored experience each visit.
By combining cognitive stimulation with sensory engagement, social skills, and recreation, we invigorate our patient's memory and cognitive functions.

Cognitive Games for Dementia and Alzheimer's
Mind Fit Cafe delivers a new, accessible approach to brain health in our community. The CTM method we apply to our sessions include games like:
Memory Cards
Puzzles
Mazes
Word Associations
Word and Number Games
The goal is to both have fun, but also support neural plasticity through stimulating and effective activities. Our staff implements therapies from our hourly home care services in an unstructured manner to our Mind Fit Cafe sessions, with the added benefit of sociability.

Come Join The Mind Fit Cafe
Are you the caregiver of a family or community member with Alzheimer's or dementia? Are you looking for new, innovative activities that will help improve their mental and physical wellness?
The Mind Fit Cafe meets twice a month. Call us to find out about our next sessions in Toronto and how you can take part.
Our staff will provide the cognitive therapies and games, gentle exercise, and healthy snacks and beverages during our session. Best of all, attendance is absolutely free!
Register now or call us to join our next session.