Things You Should Know About Brain Awareness Week (BAW)
Posted by Brian Shevel on 12 March 2018
What Is Brain Awareness Week?
According to the Brain Tumour Foundation of Canada, "Brain Awareness Week (BAW) is the global campaign to increase public awareness of the progress and benefits of brain research." Every day, approximately 27 Canadians are diagnosed with a certain type of brain tumour and this vital initiative helps to highlight the absolute necessity of continually raising awareness of the progression of cognitive research.
Contrary to popular belief, brain-related illnesses don't discriminate based on age and unfortunately, that means that people of all ages and medical histories could be susceptible to developing them. As people get older, however, the likelihood of developing severe cognitive illnesses and disorders such as dementia, tumours, and Alzheimer's disease become increasingly prominent. Engaging your elderly loved ones in brain stimulation activities for seniors is an excellent way to help offset a great deal of impending cognitive issues and help your loved one keep their mental faculties sharp and intact for a longer period of time.
When Is Brain Awareness Week?
Brain Awareness Week takes place during the week of March 12-18. During this time, the Society of Neuroscience partners with the Dana Alliance for Brain Initiatives to organize nationwide events and activities that promote greater awareness of healthy cognitive functions and the illnesses that can impact them.
This is an extremely important initiative because far too many people take healthy brain functions for granted without realizing that everyone has the potential to experience diminished brain functions as they age. In some cases, tumours can begin to develop very early on in life, even during childhood. No matter how old the patient is, though, we should never undermine their ability to cope with their illness and lead a normal, fulfilling life.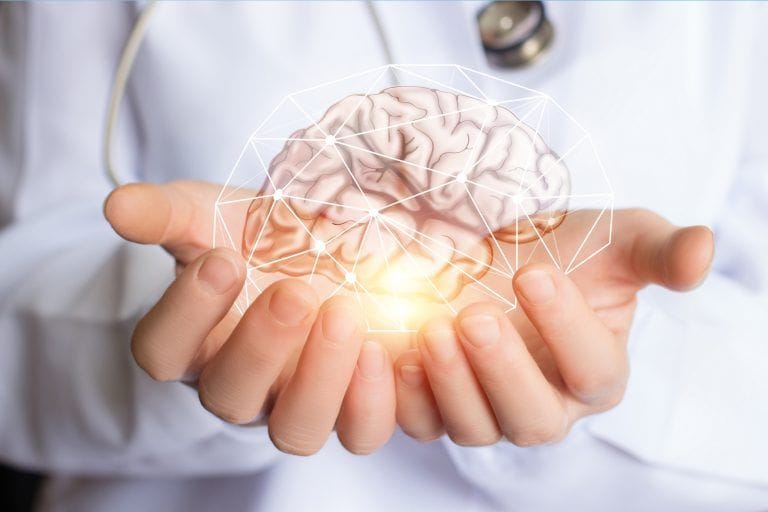 Effective Brain Exercises for the Elderly
With that said, there are a series of feasible and effective cognitive activities for the elderly that you can implement to help improve essential brain functions. These activities include engaging them in meaningful conversation, telling them jokes, and playing thought-provoking games with a simple premise such as Scrabble. Sometimes, these games can even serve more practical purposes. For instance, you can make a game out of running errands or completing simple chores or tasks around the house that fall within the limits of the person's physical abilities. These types of activities should be designed to stimulate and strengthen certain cognitive functions such as critical thinking skills, ability to reason, sense of perception, ability to retain new information, boost memory, and enhance judgment.
Home Care Assistance's Cognitive Therapeutic Method
Home Care Assistance - Toronto/York Region has developed a comprehensive research-based holistic program that's specifically designed to stimulate the minds of our patients through the use of cognitive activities for the elderly. While memory exercises for seniors are included in the program's initiatives, the overall target reaches far beyond that by also working on improving executive functions, language skills, visual and spatial domains, as well as helping to increase attention span. This approach aptly combines the use of cognitive games for seniors along with genuinely organic lifestyle changes that are easy and convenient to abide by.
To learn more about our day-to-day in-home caregiving programs, please contact us.

Author:
Brian Shevel
About: I am originally from South Africa from a small city called Bloemfontein. After I completed my education, I went to work with my late-father who had a wholesale business selling clothes and shoes to retail stores around the country. I was in the business till I left for Canada in 1993. In Canada, I have run several businesses in a variety of industries. Although I experienced success, I missed helping people. I learned from my parents that helping seniors was important to their well-being and of great value to the community. Volunteer work remains a priority in my life. I am a past president of Bnai Brith and serve on many other committees.
Connect via:
LinkedIn