Tips And Techniques To Handle The Elderly With Mental Conditions
Posted by Brian Shevel on 15 February 2018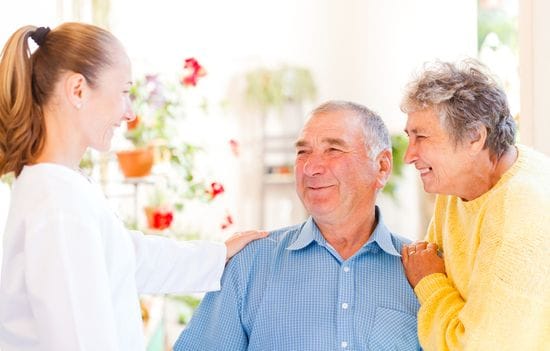 Taking care of a senior full-time is a tough job on its ownbut it's even harder when your senior loved one's mental health condition is deteriorating. While elderly mental healthcare services are available, there are a few things that you can do on your own when acting as a caretaker for your senior. Dealing with an elderly person that requires special attention when it comes to their mental health care is a lot to handle and can cause a strain on your everyday life. If you've been struggling with caring for your senior, take a look at our healthcare advice for managing an elderly loved one with mental conditions.
Understanding Mental Health Issues in Seniors
Having a clearer picture of the kinds of mental health issues that seniors face is extremely helpful. Information from the World Health Organization states that mental health issues such as depression and dementia affect roughly 15 percent of people who are 60 years or older. By understanding the nature of mental health issues, family and caregivers can have greater empathy and provide superior care. By addressing mental health issues that exist in seniors, their capacity for life will be greatly ameliorated, as treatment is an effective option in most cases.
Causes and Risk Factors for Senior Mental Illness
There are many different reasons that seniors can develop mental illness. Identifying the causes and risk factors is helpful. There are many stressors that are common later on in life that can create or exacerbate mental health issues. By being aware of the different factors, loved ones can isolate potential causes of mental health decline and encourage positive living arrangements and habits.
Change of Environment
A change in a senior's environment can be one of the major stressors linked to mental illness. The loss of one's family home, as well as a familiar social network, can be detrimental. So can stress brought about by constant worry over different issues. Sometimes, a move to an assisted living facility can be a trigger for the onset of mental illness. The sudden sense of dislocation and change can be overly traumatic if not handled correctly by qualified staff within a supportive environment.
Illness or Loss of a Loved One
Feelings of sadness and helplessness can cascade into overwhelming emotions when faced with illness or death of a loved one. This is especially difficult when a lifelong partner is suffering from a debilitating condition or passes away. It is the life stress that results from spousal bereavement that increases the likelihood of depression or other mental illnesses. When a widowed spouse was highly dependent on their spouses, studies showed that they were more likely to have issues with anxiety.
Alcohol or Substance Abuse
Alcoholism and drug addiction can have a significant correlation to mental health issues, especially considering shared risk factors such as genetics, the involvement of similar brain regions, and exposure to stress or trauma. The abuse of alcohol and drugs can often be a symptom of mental illness manifesting itself, but the effect of prolonged overuse of substances is often an overall decline in cognitive abilities.
Physical Illnesses
Genetics can play a role in the development of mental illness. There may be a family history of certain kinds of issues such as depression, dementia, or other mental illnesses. A sedentary lifestyle with limited social contact is likely to create or exacerbate symptoms like depression. Furthermore, studies suggest that our bodily motions can influence not only memory, but also our emotions. Other illnesses can influence our minds as well. For instance, a severe condition like a stroke (which seniors are prone to experience), is likely to cause depression in 50 percent of people.
Medication Interactions
There are many potential side effects from over-the-counter or prescribed medications that can cause mental health issues. Younger people can process medications through their bodies much more easily, which is partially why side effects are much more prevalent in seniors. This can lead seniors to experience interactions between different drug, forgetting to take their medication, or accidently take too much of their medication.
Facts about Mental Health
The truth about mental health is that it affects all people, directly, or indirectly. We all know or have interacted with someone who has struggled with mental health issues at some point in our lives. For seniors, it is an even bigger issue. In fact, over the course of a year, about 20 percent of Canadians will experience mental health problems.
Mental Health Problems Are Not a Normal Part of Aging
Far too many people simply accept that health concerns are part of growing older. This is not the case at all. Rather, while aspects of aging can contribute to mental health issues, the problems of aging by no means make mental health issues inevitable or unavoidable. One in five older adults will have mental health issues that are not a normal part of aging. These can commonly include anxiety issues, depression, and other mood disorders.
Older Adults Can Be Helped with the Same Success as Younger People
While feelings of hopelessness and helplessness are common for anyone struggling with mental health issues, there are effective treatments that can mitigate symptoms. For instance, about 80 percent of seniors who undertook treatment for depression recovered. Treatment options can include counselling, psychotherapy, anti-depressants, or more natural lifestyle changes to diet, exercise, and social patterns.
Older Adults Have Unique Mental Health Care Needs
Even under normal circumstances, mental health issues can be difficult to come to light. With seniors, there are even more reasons why their needs are unique. The Canadian medical system is good at providing about 80 percent of the coverage for physical health problems, but only covers about half of the costs for mental health issues.
For seniors, this represents a greater barrier to receiving needed care. By some estimates, nearly two-thirds of seniors with mental health issues are not currently getting the help they need. There is also the matter of issues not being properly diagnosed, or simply being avoided altogether. With a perceived social stigma against talking about mental health issues, seniors can suffer more than other groups, with serious consequences.
The risk of suicide is prevalent among older adults, who have the highest suicide rate nationally. In fact, those who are older than 85 have the highest rate of suicide and those aged 75 to 84 are ranked second highest. Another important fact is that seniors are much more successful when it comes to committing suicide than any other group: There is one suicide for every four attempts for those who are over 65 years of age; for every other age group, there are 20 attempts for each successful suicide.
Advice to Help You Care for Seniors with a Mental Illness
If you've been struggling with caring for your senior, take a look at our healthcare advice for managing an elderly loved one with mental conditions.
Educate Yourself about Mental Illness
First and foremost, its important to educate yourself on mental illnesses and understand their nature before you can effectively take care of your senior loved one. Professionals say that there's evidence to prove that families who educate themselves and become involved in the treatment process are able to create a better environment in which their senior can recover. Patients in these families can even experience a reduction in symptoms, hospitalization days, and chance of relapsing. When you understand that the seemingly irrational actions of your senior loved one aren't within their control, you're more likely to be understanding and patient with thema lack of understanding can lead to friction in your family, which would have negative repercussions for everyone.
Have Realistic Expectations
If your senior loved one has spent a few days in the hospital recovering from a particularly difficult time, make sure to have realistic expectations once they return home. A hospital stay isn't meant to cure their mental illness, nor should you expect it to soothe and delay future episodes. With each psychotic episode a person encounters, there is more neurological damage that occurs. Instead of expecting everything to return to normal when your senior returns home, you should re-evaluate your expectations when it comes to their mental health.
Remember to Support Yourself
As we've mentioned, caring for a senior with mental health issues is no small task, and it can wear you down quickly if you don't remember to take care of yourself too. Regardless of how much attention you feel you need to give your senior loved one, remember that you won't be able to care for them before you care for yourself. Don't feel bad about taking a break every now and then, and doing something that makes you happy. Having a day off and doing things that you enjoy will help you keep a positive outlook on the situation, making your life and your senior's life much easier.
Treating Mental Illness in Seniors
If you've been struggling with taking care of your senior loved one and addressing their mental health conditions, you may want to give Home Care Assistance Toronto/York Region a call. Our trained caregivers have experience dealing with seniors that suffer from a variety of mental health issues, and will be able to help you. Whether your senior loved one just needs some company a few hours a week, or full-time live-in care, we have the caregiving solution for you. Make the best decision for you, your senior loved one, and their mental healthcontact us today.

Author:
Brian Shevel
About: I am originally from South Africa from a small city called Bloemfontein. After I completed my education, I went to work with my late-father who had a wholesale business selling clothes and shoes to retail stores around the country. I was in the business till I left for Canada in 1993. In Canada, I have run several businesses in a variety of industries. Although I experienced success, I missed helping people. I learned from my parents that helping seniors was important to their well-being and of great value to the community. Volunteer work remains a priority in my life. I am a past president of Bnai Brith and serve on many other committees.
Connect via:
LinkedIn