Tips For Hiring In-Home Care For Your Senior
Posted by Brian Shevel on 3 March 2017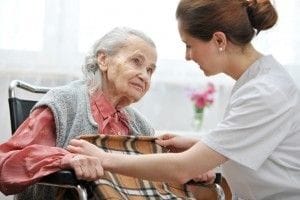 If you've decided to hire in-home care for your senior, there are some things that you should keep in mind before, during, and after your search. While finding an in-home caregiver that both you and the care recipient feel comfortable with is definitely a main factor in selecting the right person, there are some other factors that are just as important. Be sure to check off these points during your search for in-home care.
Identify Your Needs
First and foremost, you'll need to identify exactly what type of in-home care you'll need - contrary to what you might think, you may need more than one type. Consider the following areas and decide whether you'd like your caregiver to cover one or more of them:
Personal Care
This is one of the most common needs for in-home senior care. Personal care includes assistance with bathing, eating, dressing, and using the washroom.
Household Care
Ask yourself whether you'll need help around the house, as well as with your senior family member. Caregivers that offer household care will also be able to help out with cooking, cleaning, laundry, and shopping.
Healthcare
Some caregivers offer trained healthcare, like physical therapy. They'll also help with medication management and doctor's appointments.
Emotional Care
Emotional care is often a big part of caregiving, especially for seniors who don't get out to socialize much. Caregivers can offer their companionship to their care recipients simply by having conversations and participating in meaningful activities with them.
Set a Budget
Before you actually begin your search for a caregiver, sit down and map out your budget. Figuring out what you can afford beforehand can help you narrow down your search and prevent you from overcommitting yourself to something you realistically can't afford.
Begin Your Search
When you finally begin you search for the perfect at-home caregiver, you'll need to first decide whether you'd like to hire someone from a home care agency or an independent caregiver. It's recommended that you hire from an agency since a substitute is guaranteed if your caregiver needs time off, your caregiver will have a variety of skills like nursing care and physical therapy, and the agencies do most of the legwork for you - you won't have to worry about hiring, firing, or even screening them.
Set Clear Expectations
Once you've found a caregiver you're comfortable with, be sure to clearly outline what you expect from them. Before officially hiring anyone, you want to be confident that they're comfortable and willing to perform the tasks you'll need them to; doing this will help avoid conflict in the long run.
If you're looking for in-home caregiving services in the GTA, look no further than Home Care Assistance Toronto/York Region. Our trained caregivers are able to provide a wide variety of services, ranging from hourly to live-in care. Whether you're in need of personal, emotional, or healthcare, or all three, we've got the solution for you. You can be confident that your loved one will receive the best care possible in the hands of one of our skilled and compassionate caregivers. If you'd like to learn more, don't hesitate to call or contact us today.

Author:
Brian Shevel
About: I was born in South Africa in a city called Bloemfontein. Went to Christian Brothers College (CBC) finished High school there. I went into business with my father we had a wholesale selling cloths and shoes to retail stores around the country. I was in the business till I left for Canada in 1993. Was a past president of Bnai Brith and served on many other committees. In Canada worked in the computer software industry selling construction software. I was always involved helping the elderly as my mother was very involved and I went along with her. Also looked after my father as he aged. Helped as a volunteer with seniors.
Connect via: