What does it mean to be a Health Advocate?
Posted by Ishtar Yousif on 7 November 2019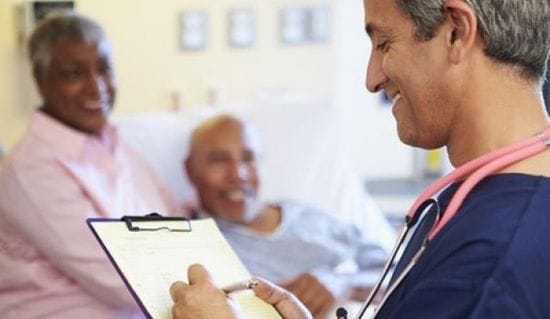 The time comes for your loved one to be accompanied to their medical appointments. To ensure that they continue to receive accurate and detailed information regarding their health status and medications, a health advocate must be included at all doctor visits.
A health advocate is a family member, friend, or a hired professional who can ask questions, write down information, and speak up for the older adult so they can better understand their illness and get the care and resources they need - giving the individual and the family involved, peace of mind. For many seniors, doctor appointments can be a confusing blur as the information being fed to them may be overwhelming. Having their best interest in mind and their health and well-being at the heart of what you do is what makes a great health advocate.
In order to get the most out of each doctors visit, the health advocate must:
-Prepare for appointments ahead of time: Speak with the older adult and try to understand how they are feeling and what is of concern to them at the moment. Doing so at home, in a comfortable and relaxed enviornment is a great way to get the most information out of them possible. Jot down questions, concerns, problems or new symptoms so that you remember to bring it up at the appointment.
-Don't be afraid or forget to take notes: Keeping track of everything said by the doctor is important when you are trying to understand why certain decisions where made.
-Make sure everyone is on the same page: With the information fed to you and the senior, don't be afraid to ask as many questions as needed to clarify anything that might be confusing. It is important that everyone is aligned on the matter.
-Understand treatment options and side effects: clearly understand the condition, treatment options and side effects. Make the effort to understand the condition fully so that you know exactly what to look for and be able to identify anything out of the ordinary. Doing your own research and educating yourself throughout the care process is recomended.
-Ask for a full medication review at least once a year to make sure that everything is up to date, taken at the right times, not interfering with anything else. Bring the actual bottes with you to the appointment (medication and vitamins and supplements).
As the health advocate, you are keeping track of things for your loved one/client and voicing your concerns when they are unable to do so. Sharing as much information as possible with all parties involved will help make the recovery process or chronic condition that much more manageable.