When Should Your Elderly Parent Not Live Alone?
Posted by Brian Shevel on 11 January 2018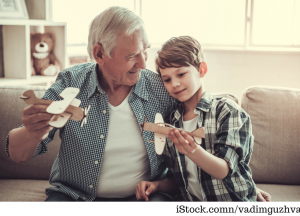 Senior care can be a delicate matter, something that might fly under the radar or slowly creep into your life. When you are tasked with the needs of caring for a parent in your home, you may not completely notice some of the changing needs of your loved ones. It can be difficult to recognize when you are not able to properly care for them, especially if you work full time and are always away from home.
If there is an issue, you may not be available to sort it out. Small issues can often escalate into chronic conditions, if not addressed with proper care at the proper time.
Signs That Your Parents Need Help
To know when it is time to find live-in care for seniors, you should take inventory of the many signs to best assess the situation. Do your parents need help beyond what you are able to provide? Take a close look at the following checklist to see if any of these items are familiar.
Personal Hygiene
Sometimes, personal hygiene can be the "canary in the coalmine" that tells you something is wrong with your loved ones. Most of us perform regular grooming like daily baths or showers, but those suffering from dementia, Alzheimer's, or some other disease that impairs their cognitive abilities may actually forget about personal hygiene.
Lack of Companionship
There can be a crushing sense of loneliness associated with seniors. This is exacerbated if your elderly parent is widowed or separated and must live alone. A homecare solution provides the companionship that seniors need in order to feel useful and a sense of community.
Changes in Appearance
Like any noticeable change, if the dress, makeup, and/or hair of your elderly parents are off, then this is a sign that something may be wrong.
Noticeable Weight Gain or Loss
Weight gain can be a symptom associated with lack of physical exercise, which occurs more readily as seniors age. There can also be hormonal changes, such as a reduced response to the thyroid hormone. It is also typical for the digestive system to work less efficiently with age.
Obesity is an issue because it is linked to diseases like type 2 diabetes, as well as being correlated with high rates of depression in seniors.
Noticeable weight loss should not be taken lightly, as this can be a sign of poor nutrition, which in turn, might be tied to the onset of diminished cognitive abilities or mental illness.
Signs of Dangerous Driving
Find out if there has been an increase in the number of car accidentsand even minor incidents, like fender benders. What about adherence to the rules of the road? If your loved ones are frequently in accidents or perform dangerous driving maneuvers, this is a strong indicator that they may not be able to take care of themselves as normal.
Other signs indicative of a memory loss problem (different from Alzheimer's) may include frequently finding themselves lost when going to routine places.
Unopened Bills
When you see a slew of unopened bills, or other mail, it can be a sign of the diminishment of mental faculties. Conversely, if seniors engage in erratic spending patterns, something that may be apparent through their mail, this too is a sign of poor judgment that may be related to medical issues.
Signs of Lax Housekeeping
It's best to use a baseline of where your parents were beforehandif they were a tad disorganized (as many of us are), it may not be a significant change if they keep the same habits. However, if they go from being neat freaks to a breakdown in order, that might be a sign of cognitive impairment. Another indicator of the need for help is when items are frequently misplaced in areas where they obviously don't belong. This can be a sign of dementia, and a senior experiencing these kinds of symptoms may not be safe to care for themselves alone.
A Chronic Health Condition
You may be aware of a chronic health condition that affects your elderly parents. If and when this condition becomes persistently worse, it signals the need for increased care. Remember that homecare services can dedicate more attention to help alleviate many common health conditions seniors may face.
Finding Difficulty in Managing Daily Activities
The activities of daily living (also known as ADLs) is a healthcare term that denotes self-care activities such as bathing/showering, personal hygiene/grooming, dressing, mobility, and self-feeding. It can be a huge blow to one's sense of freedom to discover that tasks that were second-nature just yesterday are now difficult or impossible to perform alone. However, with live-in care, there is now an option that restores dignity and empowers seniors to live life to the fullest.
Other options include physical therapy, regular exercise, and proper nutrition, all of which can play huge roles in maintaining or restoring a senior's ability to perform ADLs.
Home Care Assistance Provides Quality Live-in Care for Your Loved One
The prospect of moving to an assisted care facility can be a hard subject to broach. It may threaten the independence of your loved ones. However, it is not the end of their livesjust the opposite: Live-in care can be the start of a new phase of enjoyment, vibrancy, and community for your elderly parents.
You will gain peace of mind, reduce stress, and most importantly, be providing the best care possible by using Home Care Assistance - Toronto/York Region for live-in care services if your elderly parents are no longer able to care for themselves. Our staff are personable, knowledgeable, and caring with their approach. Contact us today for more information about how we can provide quality live-in care for your loved one.

Author:
Brian Shevel
About: I am originally from South Africa from a small city called Bloemfontein. After I completed my education, I went to work with my late-father who had a wholesale business selling clothes and shoes to retail stores around the country. I was in the business till I left for Canada in 1993. In Canada, I have run several businesses in a variety of industries. Although I experienced success, I missed helping people. I learned from my parents that helping seniors was important to their well-being and of great value to the community. Volunteer work remains a priority in my life. I am a past president of Bnai Brith and serve on many other committees.
Connect via:
LinkedIn