Allow Oncology Patients To Recover In The Comfort Of Home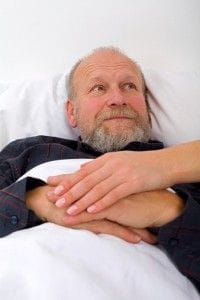 If your loved one lives in the GTA and is currently undergoing or has undergone treatment for cancer, they're going to need a recovery period following their return from the hospital. Recovering in a familiar environment can have a major impact on speeding along a patient's recovery.
But they can't recover on their own and cancer treatment is exhausting. As a result, the patient may not be capable of performing even the most basic tasks like household chores or errands. Live-in home care for patients in Toronto can provide that added support, as well as companionship when you are or your loved one is recovering at home.
Hourly home care for oncology patients in Toronto can take care of cooking, house cleaning, taking patients to appointments, and much more. Being at home during the recovery period also makes it easier for the patient's family to visit them, whereas in a hospital, they are generally restricted by visiting hours.
Advantages of Live-in Home Care
For oncology patients, returning home following treatment or surgery can be challenging; tasks and chores once performed easily may leave them feeling exhausted. They may also require major changes to their diet and lifestyle. Live-in home care can address all these issues. If they're living on their own, hourly home care in Toronto can profoundly help their family members as well. Whether it's cooking, cleaning, taking them shopping, going to and from appointments, or making sure they're taking their medication at the right time, a caregiver provides the patient's family with a much-needed hand following a return from the hospital.
Services Homecare Workers Provide
Besides helping around the house, hourly home care in Toronto can also provide a number of services, including helping with personal hygiene and therapy. Many homecare providers even have workers who specialize in caring for oncology patients following chemotherapy or surgery.
If you are or your loved one is currently undergoing chemotherapy, you are going to feel tired and run down. A live-in caregiver can help around the house during the treatment period; that way, you can focus all your energy towards recovery.
Following cancer treatment, the oncologist may recommend a change to the patient's diet. A caregiver can make sure that you are or your loved one is following this diet, including performing related tasks such as handling grocery shopping and doing the cooking themselves.
Having companionship during their recovery in a comfortable environment will aid patients in many ways. In addition to relieving loneliness and decreasing the possibility of depression, live-in home care will take away the added stress of day-to-day tasks for patients.
As the leading provider of live-in home care in Toronto, Home Care Assistance - Toronto/York Region makes life easier for both patients recovering from cancer treatment and their families. We offer both hourly and live-in home care in Toronto, as well as provide our clients with a number of resources to ensure both the post-recovery period and the treatment itself are as hassle-free as possible.
Our caregivers also include hospital sitters who can stay with you or your loved one while they are in the hospital, summon a nurse, or be there to react in the case of an emergency. Contact Home Care Assistance - Toronto/York Region for more information today!