Cardiac Rehabilitation Service For Seniors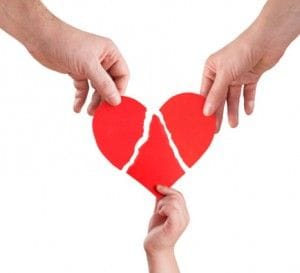 The recovery period after a heart attack can be a long one, but if you take your time and receive support from health professionals, including cardiac home health care providers, the process can be a safe one. Cardiac home health care will serve to both slowly restore physical fitness in order to resume normal activities sooner and, most importantly, prevent another heart attack.
The Rehabilitation Process
Following a heart attack, care typically starts in the hospital, with it being determined how the heart attack affected the victim's health and what kind of treatment and medication they will require following their discharge.
Once returning home, a cardiac home health care provider can ensure rest before gradually reintroducing physical activity. They can also monitor progress and create a recovery program that is suited to the patient's needs, as well as recommend a rehabilitation program at the hospital if necessary.
If the recovering person has not yet retired, how quickly they return to work depends on one of two factors: the severity of the heart attack and the type of work they do. For instance, if their job involves heavy labour, it may be months before they can return to work. They may also require up to four weeks before they can start driving again, so having someone to take them to appointments or errands is also beneficial.
Having a heart attack can be a frightening experience, leaving many patients feeling depressed; a support network, whether it's loved ones or a cardiac home health care provider, can assist with feelings of anxiety. However, if feelings of depression persist, it is highly recommended that the patient speaks to a doctor.
Preventing a Heart Attack
There are steps you can take to prevent a heart attack, including quitting smoking, reducing alcohol consumption, and, of course, improving your diet and engaging in regular physical activity. Don't hesitate to ask your doctor about the possible side effects of any medication you may have to take following a heart attack.
A rehabilitation program can go a long way with assisting with recovery. At Home Care Assistance Toronto/York Region, the leading provider of cardiac senior care in Toronto, we have a program specifically for clients who have suffered from a heart attack and/or are looking to prevent one. This program offers ways to improve diet and weight, manage medications, and much more. Whether you need a caregiver for a few hours a day or week or need someone to stay with a loved one 24/7, we offer cardiac senior care in Toronto to meet your needs. At Home Care Assistance, we provide clients and loved ones of cardiac care patients with a number of resources. Contact us today or browse our web site to find out more!
Source:
"Heart Attack Recovery," NHS web site; http://www.nhs.uk/Conditions/Heart-attack/Pages/Recovery.aspx, last accessed November 11, 2016.