Hospital To Home Care - Managing The Transition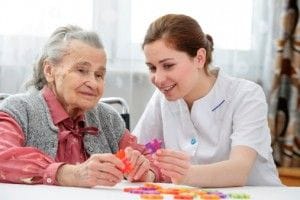 Seniors have made their voices heard loud and clearmost of them would like to live out their years at home. The pace at which the senior population is growing in Canada has bolstered the healthcare industry to find solutions that adequately care for the elderly, with home care leading the preferences. But making the transition from the hospital to the home can be difficult if the right people or conditions aren't in place or if the family isn't prepared to handle the demanding task of post-hospitalization care.
It's always encouraging and a blessing when family members are willing to take on the responsibility of caring for loved ones when they are released from the hospital. Long term care facilities are not the first choice for seniors, who for whatever health reason, can't live on their own. But keep in mind that being at home can present its own set of challenges if family members aren't ready to handle the change.
Caring for an elderly loved one may be time consuming, as well as emotionally, physically, and psychologically draining. It often calls for a sharp shift in one's lifestyle.
In addition to the emotional changes, there are actual medical procedures and other considerations that need to be followed up with to keep your loved one healthy and safe when they decide to live at home. For example, there may be a need for architectural changes to the home, a set schedule for medications, daily activity routines and doctor visits. Depending on the extent of care needed, taking on the responsibility of caring for an elderly loved one living at home is one that could require more than one family member - so coordinating schedules might become an issue.
How to Prepare and Manage
The first thing to keep in mind is that you are making a commitment to care for your loved one at homealong with that commitment comes a promise of accountability that can't be broken. Accepting this responsibility sets the tone for the household and a positive environment is just as important as any other factor.
The first practical step you can take towards caring for a loved one is speaking with the doctors and nurses at the hospital. Learn what you can about the condition, disease, or ailment that is affecting your loved one and ask questions to determine the best practices to ensure all guidelines are followed.
Next, you need to speak to a family doctor for much of the same reasons. The more information you receive, the better. With the family doctor having a more intimate history with your loved one, you may get more insight or a different perspective on ways in which to care for them that is specific to their personality. Collect all relevant contact information from the doctor and keep it in a visible place that's easy to access for your loved one.
It's important the house is properly set up, as well. Items should be easy to reach and in full view. If going up and down the stairs is an issue, then other arrangements must be made to accommodate. Sometimes all it takes is to move a few things aroundother times it may be a bit more labour intensive.
We've made it clear that facilitating the transition from a hospital to home care is not all that easy. Hiring a professional caregiver from Home Care Assistance Toronto/York Region will provide you with peace of mind, knowing your loved one is in capable hands.
Our caregivers are skilled at handling the transition from the hospital to the home and have the experience to care for your loved one around the clock, if needed. From meal preparation and medication reminders, to transport to and from doctor's appointmentscaregivers at Home Care Assistance are leaders in the industry when it comes to caring for seniors.
You obviously want what's best for your loved one and want to ensure their health and safety is top priority. Hiring a professional caregiver doesn't mean you're not involved in the care, it simply means you trust us to use our expertise and be a support system to fill in the gaps where we can.
Contact us today for more information on what we do to help seniors successfully live their lives in the prime place they know and love: home.